Order of Bryan W. Alaspa Books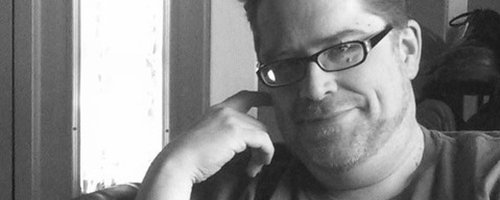 Bryan W. Alaspa is a freelance writer and author who writes both non-fiction and fiction books. He is best known for his books The Man from Taured and The Wraith. He has also written numerous Chicago history books, often focusing on true crime history.
Alaspa traces his writing back to third grade when he typed out a three-page story that was basically the movie Jaws. He began self-publishing in 1998 and started publishing for the Kindle in the early 2000s. He writes everything from horror to thrillers to young adult and in non-fiction covers things like disasters, haunted houses, true crime and more. In addition to writing books, he is also a freelance writer.
Publication Order of Sin-Eater Books
Publication Order of The Elementals Books
Publication Order of Rotate the Earth Books
Publication Order of The Defender Books
Publication Order of Deklan Falls Books
Publication Order of Standalone Novels
Publication Order of Short Stories/Novellas
Publication Order of Short Story Collections
Publication Order of Non-Fiction Books
If You Like Bryan W. Alaspa Books, You'll Love…
The Man from Taured is a book based on the urban legend of the same name. A man walks up to the customers counter at O'Hare International Airport and is ready to get through customs. He hands over his ID and passport, all official papers, but the customs agent is confused and needs to call for help. All of his papers point to him being from a country called Taured, a place that does not exists and has never existed. Shortly after the confusion, he vanishes. A Homeland Security representative named Noble Randle is called in to investigate and he thinks the answer should be simple, but it turns out that this situation is anything but.
The small town of Knorr, Pennsylvania is the setting for The Wraith. The town is a place where the walls between our reality and the other realities is very thin, and things can sometimes slip through from our world to another – or vice versa. The Wraith refers to an old experiment where a train attempted to travel to another dimension in this town. Now, in the present day a young man hears a train whistle coming and the train station seems to be rebuilding itself. The Wraith is coming back and it's not alone.
Order of Books » Authors » Order of Bryan W. Alaspa Books