Order of Scott Sigler Books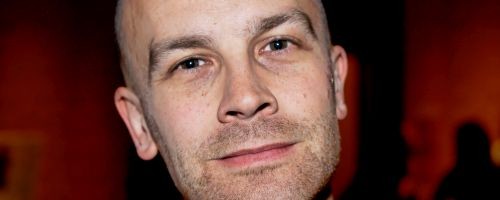 Scott Sigler is an American author of science fiction and horror novels. He is also a podcaster, and co-founded Empty Seat Entertainment, which publishes his Galactic Football League series. Originally from Michigan, Scott now resides in San Diego, California with his dog.
Scott Sigler made his debut as a published author in 1997 with the novel Sigurd Archdiocese. Below is a list of Scott Sigler's books in order of when they were first released:
Publication Order of Color Books
Publication Order of Galactic Football League Books
Publication Order of Infected Books
Publication Order of Silent Death, the Next Millennium Books
Publication Order of The Generations Trilogy Books
Publication Order of War Journal Books
Publication Order of Standalone Novels
Publication Order of Apocalypse Triptych Anthology Books
Publication Order of Alien Books
Publication Order of Aliens Collections
Publication Order of Unfettered Books
Publication Order of Sun Symbol Books
Publication Order of Anthologies
Notes: Title Fight and The Detective were co-authored by Matt Wallace. The Reporter was co-authored by Mur Lafferty. The Rider was co-authored by Paul E. Cooley.
If You Like Scott Sigler Books, You'll Love…
Scott Sigler Synopsis: Earthcore is a standalone novel by Scott Sigler. Deep below a desolate Utah mountain lies the largest platinum deposit ever discovered. A billion-dollar find, it waits for any company that can drill a world's record, three-mile-deep mine shaft. EarthCore is the company with the technology, the resources and the guts to go after the mother lode. Young executive Connell Kirkland is the company's driving force, pushing himself and those around him to uncover the massive treasure. But at three miles below the surface, where the rocks are so hot they burn bare skin, something has been waiting for centuries. Waiting …and guarding. Kirkland and EarthCore are about to find out first-hand why this treasure has never been unearthed.
Order of Books » Authors » Order of Scott Sigler Books