Order of Buzz Bissinger Books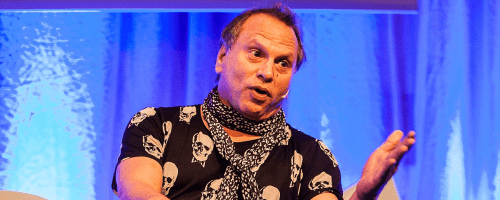 Buzz Bissinger is an American journalist author best known for Friday Night Lights. His original work was later turned into a film and a very successful television show.
Bissinger went to the University of Pennsylvania for his education. At this time he was a sports and opinion editor for The Daily Pennsylvanian. He then began his journalism career at the Philadelphia Inquirer. He had some great success, including winning the Pulitzer Prize for Investigative Journalism. Bissinger also wrote an article called "Shattered Glass" which exposed another journalist's lies. That eventually became a film of the same name.
Publication Order of Non-Fiction Books
| | | |
| --- | --- | --- |
| Friday Night Lights | (1988) | |
| A Prayer for the City | (1997) | |
| Three Nights in August | (2005) | |
| LeBron's Dream Team | (2010) | |
| Father's Day | (2012) | |
| After Friday Night Lights | (2012) | |
| The Classic Mantle | (2012) | |
| The Mosquito Bowl | (2022) | |
Publication Order of Anthologies
| | | |
| --- | --- | --- |
| The Best American Sports Writing 2003 | (2003) | |
| Fathers & Sons & Sports | (2008) | |
| Central Park: An Anthology | (2012) | |
If You Like Buzz Bissinger Books, You'll Love…
Friday Night Lights: A Town, a Team, and a Dream is the most famous work of Bissinger's. During his writing, Bissinger followed a high school football team known as the Permian Panthers of Odessa. They were the winningest high school team in Texas history, but the town itself was socially and racially divided. The writing followed the community as well as players and coaches. Bissinger captured a season in the life of Odessa and how dedicated the community is to the team as well as the effect that it has on the players who wear the uniform.
The Mosquito Bowl: A Game of Life and Death in World War II is a story of college football during the time of World War II. On Christmas Eve, 1944, the 4th and 29th Marine regiments were in the Pacific Ocean training for the invasion of Okinawa. The regiments included some of the great college football talent of the day with former All-Americans and twenty men who would one day be drafted or play in the NFL. On this day, the two regiments put the war aside and played each other in a football game known as the Mosquito Bowl.
Order of Books » Authors »