Order of Cara McKenna Books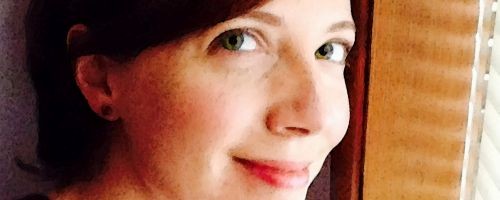 Cara McKenna is an American author of romance and erotica novels. She also writes as Meg Maguire and C.M. McKenna. Her stories have been noted for having a smart, modern voice while flying in the face of convention. Her stories are sexy and driven by strong-willed characters (both male and female). Cara lives in the Pacific Northwest with her husband and baby son, but will always call Boston "home."
Cara McKenna began writing in 2008 and made her debut as a published author in 2010 with the short story Brazen. Several other works were published later that year. Below is a list of Cara McKenna's books in order of when they were originally released:
Publication Order of Flynn and Laurel Books
Publication Order of Wilinski's Books
(as Meg Maguire)
Publication Order of Desert Dogs Books
Publication Order of Sins in the City Books
Publication Order of Standalone Novels
Publication Order of Short Story Collections
Notes: The Wilinskis series, Strangers on a Train series and the novels Caught on Camera, The Reluctant Nude, Headstrong, Trespass and The Wedding Fling were written as Meg Maguire. The novel Badger was written as C.M. McKenna. Making Him Sweat was also titled All or Nothing. Taking Him Down was also titled Going the Distance. Driving Her Wild was also titled Takedown.
If You Like Cara McKenna Books, You'll Love…
Cara McKenna Synopsis: In Skin Game by Cara McKenna, there's seven days, seven challenges, twelve strangers and eight thousand cameras, but only one winner. It is The Ant Farm, a social study in the wilds of interior Alaska, documenting the dynamics between a dozen competitors as they take part in a series of physical and psychological face-offs. With $5,000 prize at the end of the battle royal, the stakes are high and the tension blazing. Could the seemingly mild-mannered nice guy win it all? The cutthroat alpha female? The strongest or the smartest, the idealist or the cynic? It's anyone's guess as teams are undercut by alliances, loyalties are put to the test, and passions inflamed by both affection and animosity. In this contest where even knives and guns are fair game, sex may end up being the most dangerous weapon of all.
Order of Books » Authors » Order of Cara McKenna Books