Order of Carrie Elks Books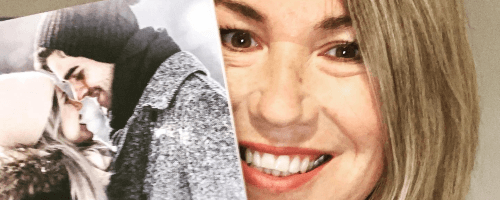 Carrie Elks is a British author of contemporary romance novels. She writes the Angel Sands, Heartbreak Brothers, and Winterville series. She has a degree in political science. Carrie loves to travel, and has lived in the United Kingdom, United States, and Switzerland. Aside from reading and writing, she loves to bake and drink wine.
Carrie Elks made her debut as a novelist in 2014 with the standalone title Fix You. Below is a list of Carrie Elks' books in order of when they were originally published:
Publication Order of Angel Sands Books
Publication Order of The Heartbreak Brothers Books
Publication Order of Love in London Books
Publication Order of Salinger Brothers Books
Publication Order of The Shakespeare Sisters Books
Publication Order of Winterville Books
Publication Order of Standalone Novels
Publication Order of Anthologies
If You Like Carrie Elks Books, You'll Love…
Carrie Elks Synopsis: Fix You is a standalone novel by Carrie Elks. December 31st, 1999. Hanna Vincent, a British teenager, meets Richard Larsen, a New Yorker; a student at Columbia University, and Leon Maxwell's stepson. A strange friendship develops between the two despite their wealth, distance, and common language. From 1999 to 2012, follow Hanna, a quirky music lover, and Richard, a handsome, driven man, as they fall in love and are torn apart. An explosive revelation about their turbulent relationship threatens to end their relationship. Is their broken love completely irreparable?
Welcome to Winterville by Carrie Elks is the first book in the Winterville series. Holly Winter is determined to stop a ruthless company from purchasing her small hometown.
But then she meets the CEO face-to-face. Josh Gerber is extremely successful, disgustingly handsome, and all too smooth. Additionally, he is the person Holly dated eight years ago. And now he's back to steal her beloved house.
Holly is the only person who can stand up to him. She is capable, focused, and most importantly, she comprehends his flaws. After all, she has the same ones.
However, their attraction grows stronger the more she fights him. She soon forgets that Josh is supposed to be her enemy when their arguments end in deliciously hot, stolen kisses.
Although Holly may be able to save Winterville, will she have to give up her heart?
Summer's Lease is the first Shakespeare Sisters book by Carrie Elks. Cesca Shakespeare has reached her lowest point. She has no employment, no money, and no way to cover the rent for the upcoming month. As a result, she grabs the chance when a friend offers her free use of an Italian property. That is, before she learns that Hollywood star and her arch-enemy Sam Carlton is the owner.
Sam needs a place to hide away after having just made headlines for all the wrong reasons yet again. Where better than the lovely vacant property owned by his family on Lake Como? But when he gets there, it's not quite as vacant as he expected.
Coming Down by Carrie Elks is the first book in the Love In London series. Once upon a time, a gifted art student met a pretty girl, and their lives exploded into colour. Niall Joseph and Beth Lawrence were the king and queen of the university campus for a long, hot summer.
Their world then became black.
Nine years later, Niall has returned to London after spending years in New York and is now a talented artist. He immediately enters Beth's life, illuminating her in a way she hasn't in years.
She doesn't want a relationship. He only wants friendship at this point. Yet they both discover the thing they're looking for — redemption — in each other.
However, things aren't as simple as they appear. Furthermore, they are about to become even more intricate.
Order of Books » Authors »