Order of Catherine Gilbert Murdock Books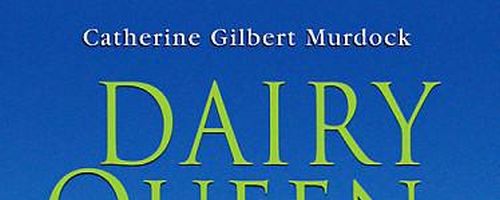 Catherine Gilbert Murdock is an American author best known for writing the Dairy Queen series of young adult novels.
Murdock was born in South Carolina to a nurse and a chemical engineer. She has one sibling who is also a novelist. The family would move to Connecticut where they lived on a Christmas tree farm. They had no close neighbors and an old TV so reading was the primary form of entertainment in the family. Catherine would go to Bryn Mawr College where she graduated from in 1988. She then headed to the University of Pennsylvania where she earned her doctorate in American Civilization.
Publication Order of Dairy Queen Books
Publication Order of Standalone Novels
Publication Order of Non-Fiction Books
If You Like Catherine Gilbert Murdock Books, You'll Love…
Da Vinci's Cat is a thrilling fantasy about rewriting history to save the present. Federico is a political hostage in the Pope's palace in the sixteenth century. His own highlight is the cat he has as a friend. One night a man named Herbert appears through the wardrobe, an art collector from the future. He makes a plan with Federico to get a sketch signed by the painter Raphael, but his plans take a turn when he must rush back to his era to rescue a girl. Bee has just moved to New Jersey in the present day when a neighbor shows her a sketch that is a perfect picture of her. This freaks her out and she decides to keep to herself. One day she meets a friendly cat and discovers a cabinet in her neighbors attic that will take her to Renaissance Rome.
Catherine is also the author of The Book of Boy. The Boy in the title refers to a young outcast in his small village. He has a hump on his back, a mysterious past, and talks to animals. The others in town mock him until the arrival of Secondus. The new man in town is impressed with his skills and makes him his servant. The two will travel across Europe to gather the seven relics of Saint Peter. They are doing this through less than innocent means, but Boy is determined to see it through as he hopes that St. Peter has the power to make him like other boys.
Order of Books » Authors »