Order of Charles G. West Books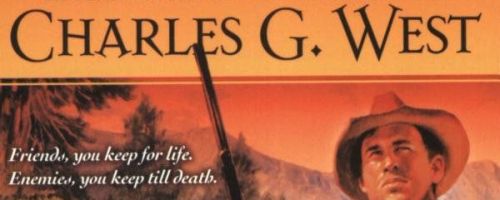 Charles G. West is an author of historical westerns. He made his debut in the world of westerns in 1998 with the release of his first novel, Stone Hand. He has been a prolific writer ever since and he is a former Spur Award winner.
While West is known most for his westerns, his debut novel was actually a medical thriller known as The Tenant. West had a love of the west and the Big Sky Country from when he was a child. He enjoyed reading the works of authors like A.B. Guthrie and Vardis Fisher. Inspired by these works, he set out to write about the hardships and dangers faced by the people of the western frontier.
Publication Order of Culver Books
Publication Order of Hunters Books
Publication Order of Jason Coles Books
Publication Order of John Hawk Books
Publication Order of Jordan Gray Books
Publication Order of Little Wolf Books
Publication Order of Matt Slaughter Books
Publication Order of Trace McCall Books
Publication Order of Standalone Novels
If You Like Charles G. West Books, You'll Love…
Hell Hath No Fury is the first book in the John Hawk western series. The book begins with Jamie Pratt and his young bride on their way to the Rocky Mountains. They get to Helena when their wagon master deserts them and leaves them for dead. The other settlers decide to try and set stakes where they are, but Jamie and his wife decide to head towards Bitterfoot Valley, deep in the heart of Sioux territory. When they never come out the other side, Jamie's brother enlists John Hawk to try and find them. It's a suicide mission for any normal man, but Hawk is no normal man.
Another West western is A Man Called Sunday. Luke Sunday takes a job as a scout for the army as they are at war with the Sioux. However, he soon finds himself on the wrong side of the army when he accuses them of wrongdoing after the attack of a peaceful Cheyenne village. He is ousted, lead by an outlaw named Bill Bogart, and then takes on the duty of guiding the Freeman family to the Gallatin Valley where they will run across the Cheyenne and Bogart once again.
Order of Books » Authors »