Order of Charles Stross Books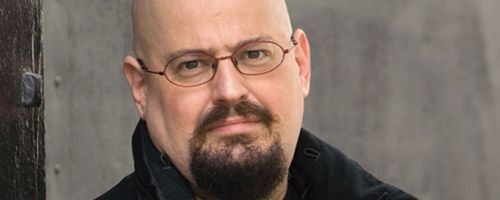 Charles Stross is a British author of science fiction, horror and fantasy. He writes the Laundry Files series and the Merchant Princes series. Charles wrote his first science fiction story when he was 12 years old. He earned his bachelor's degree in Pharmacy, and soon after became a qualified pharmacist. A couple of years later, he enrolled at Bradford University for his post-graduate degree in computer science, and began working as a technical author and programmer the next year. In 2000, Charles became a full-time technical writer, and then transitioned into becoming a writer of fiction.
Charles Stross published his first book in 1996, a non-fiction book entitled The Web Architect's Handbook. His first novel to be published was Singularity Sky, published in 2003. Below is a list of Charles Stross' books in order of when they were originally released:
Publication Order of Singularity Sky Books
Publication Order of Merchant Princes Books
Publication Order of Laundry Files Books
Publication Order of Laundry Files Collections
Publication Order of Halting State Books
Publication Order of Freyaverse Books
Publication Order of Empire Games Books
Publication Order of Standalone Novels
Publication Order of Short Stories/Novellas
Publication Order of Short Story Collections
Publication Order of Non-Fiction Books
Notes: Approaching Xanadu was also published as Dark State. The Rapture of the Nerds was written with Cory Doctorow.
If You Like Charles Stross Books, You'll Love…
Charles Stross Synopses: Singularity Sky is the first book in a series of the same name by Charles Stross. Four hundred years in the future, time travel has been mastered and groundbreaking developments in AI have been made. But is this a great big step forward for humanity – or is it its ultimate downfall?
Halting State is the first Halting State novel by Charles Stross. In the year 2018, a bold bank robbery has occured at Hayek Associates. The suspects are a band of marauding orcs, with a dragon in tow for fire support, and the bank is located within the virtual reality land of Avalon Four. But Sergeant Sue Smith discovers that this virtual world robbery may be linked to some real world devastation.
Order of Books » Authors » Order of Charles Stross Books