Order of Chris Laing Books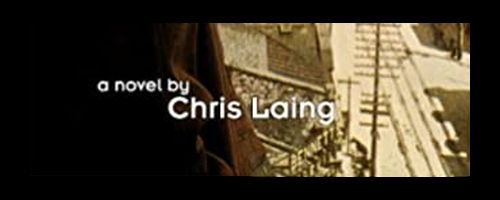 Chris Laing is a Canadian author best known for writing in the detective genre. He is the author of the Max Dester Mystery series. The first book in that series, A Private Man was released in 2012. The book was a finalist for the Arthur Ellis Award, Best Crime First Novel.
Laing is from Hamilton, Ontario where he worked in private business for a long time. After his career in that industry, he joined the Federal Public Service, where he served in the Department of the Secretary of State, Citizenship Branch and the National Museums of Canada. Laing now makes his home in Kingston, Ontario, Canada.
Publication Order of Max Dexter Mystery Books
Publication Order of Collections
If You Like Chris Laing Books, You'll Love…
The first book in the Max Dester series is called A Private Man. The book introduces us to the former RCMP officer who was recently discharged after a serious war injury. He decides to open up his own private detective agency, but soon gets more than he bargained for with a wealthy client's missing persons case. Max and his assistant, Isabel, become involved in all matter of crimes from arson to murder to money laundering as they investigate the case. The trail will lead them into the world of high society and into the gritty streets of Hamilton, Ontario.
Max and Isabel return in A Deadly Venture. In this book, Max's friend Roger Bruce is arrested for murder and brings in Max to help to clear his name. Max is happy to investigate on behalf of his friend, but there are people who want to discourage their search. The mobsters who make their home in Hamilton don't want them to find the real killer and would prefer for Max's friend to take the fall for the crime. Max will try and figure out why.
Order of Books » Authors »