Order of Christopher Stasheff Books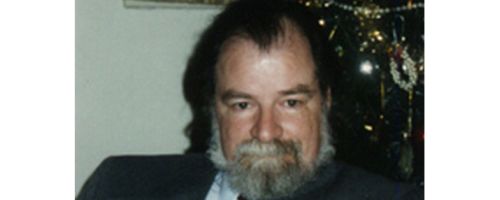 Christopher Stasheff is an American fantasy and science fiction author who is considered a legend in his field. His work and knack for world building has drawn comparisons to the great J.R.R Tolkien with his Warlock of Gramarye series of books.
Christopher didn't always want to be an author. In college, he majored in the Radio and TV Program before later switching to a theater focus. He did well pursuing both, but a writing competition for unpublished fantasy and science fiction authors caught his eye. He started work on his manuscript, but wasn't able to finish by the deadline. He'd finish it anyway and end up sending it to a published unsolicited. That book became The Warlock in Spite of Himself which was the first book in the Warlock of Gramarye series.
Publication Order of Warlock of Gramarye Books
Publication Order of Rogue Wizard Books
Publication Order of Wizard in Rhyme Books
Publication Order of Starship Troupers Books
Publication Order of Harold Shea Books
(with L. Sprague de Camp)
Publication Order of War and Honor Books
(with Chelsea Quinn Yarbro, Gordon R. Dickson)
Publication Order of Warlock's Heirs Books
Publication Order of The Star Stone Books
Publication Order of The Crafters Books
Publication Order of Standalone Novels
Publication Order of Short Stories/Novellas
Publication Order of Battlestations Books
(with Mercedes Lackey, S.M. Stirling, Mike Resnick, Robert Sheckley, Esther M. Friesner, Jody Lynn Nye, , Katherine Kurtz, Steve Perry, Diane Duane, Bill Fawcett, David Drake, Janet E. Morris, , , , Scott MacMillan, Peter Morwood)
Publication Order of Wing Commander Books
Publication Order of Anthologies
If You Like Christopher Stasheff Books, You'll Love…
The Warlock in Spite of Himself is Stasheff's first book and the one that started him on this path. This book was written in 1969 and it still holds weight today, which is not something you can say about a lot of books from this era. It is one of the first books to combine technology with magic. Rod is the protagonist, a man from a futuristic democratic conflagration of other planets heads to the more primitive world of Gramarye. The world is filled with fantasy beings who assume Rod is a warlock thanks to his advanced technology. He soon finds himself in the middle of a political war between the Queen, the Noble Lords and the beggars.
Stasheff also wrote Her Majesty's Wizard, the first in his A Wizard in Rhyme series of books. This one tells the story of a young man who reads a piece of parchment and ends up being swept off to a magical world. He's taken to a place where reading these verses creates magic, finding himself trapped in a dungeon where a princess is also being held.
Order of Books » Authors » Order of Christopher Stasheff Books