Order of Chuck Wendig Books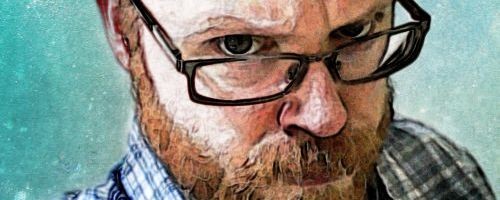 Chuck Wendig is an American author of horror, science fiction and fantasy novels. He is also a screenwriter, comic book writer, blogger and freelance writer. Chuck has written over 2,000,000 words for roleplaying games and developed the Hunter: The Vigil game line for White Wolf Game Studios and CCP. Along with his screenwriting partner Lance Weiler, Chuck co-wrote the Emmy-nominated interactive transmedia project Collapsus. The team were also selected for the 2010 Sundance Screenwriter's Lab for their feature film HiM. Chuck lives in Pennsylvania with his wife, son and two dogs.
Chuck Wendig made his debut as a published author in 2011, with several books that year, including his debut novel Double Dead. Below is a list of Chuck Wendig's books in order of when they were originally released:
Publication Order of Double Dead Books
Publication Order of Miriam Black Books
Publication Order of Mookie Pearl Books
Publication Order of The Heartland Trilogy Books
Publication Order of Dinocalypse Trilogy Books
Publication Order of Gods & Monsters Books
Publication Order of Atlanta Burns Books
Publication Order of Zer0es Books
Publication Order of Journey To Star Wars: The Force Awakens Books
Publication Order of Standalone Novels
Publication Order of Short Stories/Novellas
Publication Order of Short Story Collections
Publication Order of Non-Fiction Books
Publication Order of Anthologies
Notes: Atlanta Burns is a re-edit of the short stories Shotgun Gravy and Bait Dog, meaning the text is different from the two earlier self-published releases, but not so substantially that the story has dramatically changed.
Three Slices also contains stories by Delilah S. Dawson and Kevin Hearne. Aftermath was written with Tim Lebbon.
If You Like Chuck Wendig Books, You'll Love…
Chuck Wendig Synopsis: Everyone knows not to mess with Atlanta Burns – that is until the day Atlanta is drawn into a battle against two groups of bullies and saves a pair of new, unexpected friends. But actions all have their consequences, and when another teen turns up dead—by an apparent suicide – Atlanta knows foul play is involved. And worse: she knows it's her fault. Investigating only makes things worse, and Atlanta turns her focus to the killing of a neighborhood dog. All paths lead to a rural dogfighting ring, and once more Atlanta finds herself face-to-face with bullies of the worst sort. Atlanta cannot abide letting bad men do awful things to those who don't deserve it. So she sets out to unleash her own brand of teenage justice. Will Atlanta triumph? Or is fighting back just asking for a face full of bad news?
Order of Books » Authors » Order of Chuck Wendig Books