Order of Cynthia Voigt Books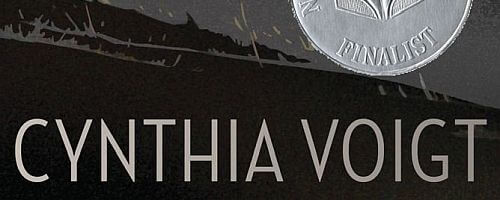 Cynthia Voigt is an American author best known for writing Dicey's Song, the 1983 Newbery Medal winner. That book is apart of the popular Tillerman Cycle series which began in 1981 with the release of Homecoming.
Voigt was born in Boston, Massachusetts and went on to graduate from Smith College. She would later go on to be a teacher, teaching elementary and high school students. She began writing after marrying Walter Voigt, a fellow teacher. She would work on her writing for a few years, but once she won the Newbery Medal she decided to leave teaching to write full-time.
Publication Order of Tillerman Cycle Books
Publication Order of Tales of the Kingdom Books
Publication Order of Bad Girls Books
Publication Order of Mister Max Books
Publication Order of Davis Farm Books
Publication Order of Standalone Novels
Publication Order of Collections
If You Like Cynthia Voigt Books, You'll Love…
Homecoming is the first book in the Tillerman Cycle series. The book has a boy named James Tillerman who tells his older sister, Dicey, every morning that "it's still true." The it he is referencing is the fact that their mother abandoned them in a mall parking lot in Connecticut. The kids need to find their own way to their great-aunt's house in Bridgeport. They have little money to spend on food and must do their best to seek shelter while avoiding the authorities. The kids hope to stay together and find someone who will love and care for them, but for Dicey that must be too much hope.
The series continues with Dicey's Song. The story sees the kids finding a home with Gram which is all Dicey really wanted, but after so long on the road protecting her siblings she is left wondering what to do next. The way she saw herself was completely wrapped up in taking care of the others that she has had trouble keeping a sense of self. Now, their past is coming back with force and Dicey will have to learn how necessary letting go truly is.
Order of Books » Authors »