Order of Robin McKinley Books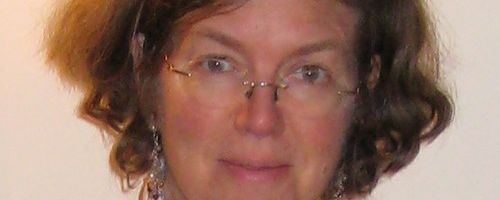 Robin McKinley is an American author of young adult fantasy novels. Robin grew up as an only child, whose father was in the U.S. Navy. Thus, she moved around a lot and credits as inspiration for her fiction. She always loved reading, and associated events, places and time periods based on the books she read. Besides being an author, Robin has worked as an editor/transcriber, researcher assistant, bookstore clerk, teacher and counselor, editorial assistant, barn manager, freelance editor, and full-time writer. She enjoys reading, walking her dogs, gardening, cooking, playing the piano, homeopathy and blogging. Robin has lived in Ohio, Maine, Massachusetts, New York and England – where she lives with her husband, Peter Dickinson.
Robin McKinley made her debut as a published author in 1978 with the novel Beauty. Below is a list of Robin McKinley's books in order of when they were first released:
Publication Order of Damar Books
Publication Order of Folktales Books
Publication Order of Pegasus Books
Publication Order of Tales Of Elemental Spirits Books
(with Peter Dickinson)
Publication Order of Standalone Novels
Publication Order of Short Story Collections
Publication Order of Anthologies
Note: The collections Water and Fire were collaborated on with Peter Dickinson.
If You Like Robin McKinley Books, You'll Love…
Robin McKinley Synopsis: The Outlaws of Sherwood is a standalone novel by Robin McKinley. Robin Longbow is a sub-apprentice forester in Sherwood Forest, barely eking out a living-and barely able to control his temper when he is confronted by the taunts of the Chief Forester's favorite. One careless shot, and he has killed the man. From then on, Robin is on the run – but he is not alone. Joined first by his friends Much and Marian, then by more and more people who despise the Norman lords who tax them blind, Robin builds a community of Saxon outlaws deep in Sherwood who risk the gallows and the sword for the sake of justice and freedom.
Order of Books » Authors »