Order of Daniel Defoe Books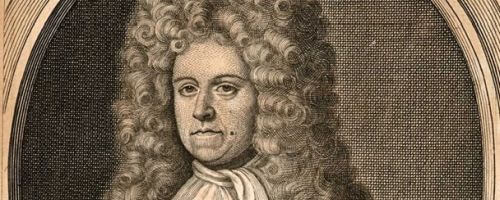 Daniel Defoe was an English author best known for writing Roinson Crusoe. That book was originally published in 1719 and has been translated more times than any other book except for the Bible.
In addition to his work as a writer, Defoe also was known for his work as a trader, journalist, pamphleteer and spy. He wrote over three hundred works in his career if you include pamphlets and journals. Daniel is considered to be a pioneer in the world of business journalism and economic journalism. Defoe died in April of 1731. Many believe that he was hiding from his creditors at the time.
Publication Order of Robinson Crusoe Books
Publication Order of Standalone Novels
Publication Order of Collections
Publication Order of Non-Fiction Books
Publication Order of Pamphlets/Essays
If You Like Daniel Defoe Books, You'll Love…
Robinson Crusoe is the original tale of a castaway as he struggles to survive alone on an island. After his ship wrecks, Robinson is the only survivor who washes up on a desert island. He chronicles his battle to stay alive as he deals with isolation and makes his own shelter and clothing. However, he's not alone on this island as he needs to fight off cannibals and mutineers. He also becomes friendly with a native islander named Friday who helps him in his adventure. The classic story follows Crusoe as he makes the transformation from a lone survivor to a self-sufficient master.
Defoe is also the author of Moll Flanders. This book is the story of a working girl who is trying to find the right man to settle down with. She lives on the banks of the Thames which was a very tough place to live in the early 18th century. She proceeds to find multiple husbands in the story. The book was praised for having such a strong and bold heroine that wasn't chaste or girly, unlike other ladies in writing of that era.
Order of Books » Authors » Order of Daniel Defoe Books