Order of Daniel M. Ford Books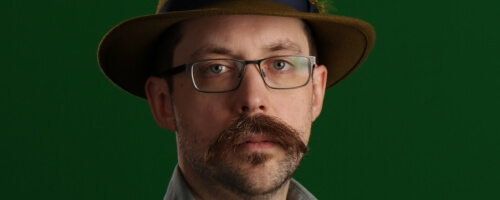 Daniel M. Ford is an American author who is best known as the creator and author of the Paladin Trilogy as well as the Jack Dixon series of mystery novels.
In addition to his work as an author, Daniel is also a teacher at a college prep high school in rural Maryland. Ford grew up in Baltimore, but when on to attend Boston College. There he earned his M.A. in Irish Literature before going on to George Mason University where he got his M.F.A. in Creative Writing.
Publication Order of Jack Dixon Books
Publication Order of The Paladin Trilogy Books
If You Like Books, You'll Love…
The first book in the Paladin Trilogy is called Ordination. Warlords have been fighting for dominance in the world of this book for generations. With no king, the country is war-torn and dealing with plagued by thieves, slavers, and the servants of dark gods and darker magic. Allystaire Coldbournce travels towards Ordination. He is a Paladin, a holy knight of legend, and he could be a savior to these people. In order to fullfill his destiny, he must face the demonic, sorcerous evil that inhabits the land. He will have some unexpected allies that he meets along the way that help him to deal with the wrath of gods and men, as well as his own dark past.
The first book in the Jack Dixon series is called Body Broker. Jack Dixon is a private investigator who gets the case of a teenager who has disappeared from an elite boarding school. It seems like a simple case that the police want nothing to do with, but it soon ends up being something much more. Dixon ends up crossing paths with Nordic biker cultists and vicious drug dealers in his search for the missing kid. The search will lead him into a world of drugs and violence that could tear his own life apart.
Order of Books » Authors » Order of Daniel M. Ford Books