Order of David Farland Books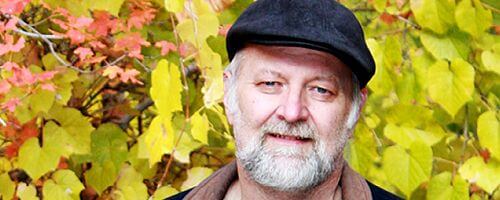 David Farland is a prolific author who has written more than fifty books in his career. He is well known for writing book series including the Runelords, Serpent Catch, Golden Queen, Ravenspell, and Nightingale series.
Farland began writing back in 1986, but it wasn't until the mid-90s that he began to follow his love by focusing on the science fiction and fantasy genres. In addition to his work as an author, Farland has also helped to train many other top writers including Stephanie Meyer, Brandon Sanderson, and James Dashner. He has also written a non-fiction book to help other aspiring writers.
Publication Order of Nightingale Books
Publication Order of Ravenspell Books
Publication Order of The Runelords Books
(by)
Publication Order of Standalone Novels
Publication Order of Short Stories/Novellas
Publication Order of Million Dollar Writing Books
Publication Order of Non-Fiction Books
Publication Order of Oz Reimagined Books
Publication Order of The X-Files Books
Publication Order of Anthologies
If You Like David Farland Books, You'll Love…
The Runelords is the first book in the series of the same name. The story begins with the young Prince Gaborn Val Orden of Mystarria traveling in disguise to ask for the hand in marriage of Princess Iome of Sylvarresta. The Prince and his warrior bodyguard decide to make a stop at a tavern along the way when they spot assassins who have their sights set on his father. The Prince and his bodyguard decide to delay their journey to return to the kingdom to warn the king of what is coming. There is much more than family at risk here as the very fate of the Earth hangs in the balance.
Farland is also the author of the Ravenspell series which begins with Of Mice and Magic. Benjamin Ravenspell wants a pet and gets a mouse named Amber. However, Amber turns out to be much more than he bargained for as when he gets her home, Amber turns him into a mouse. It turns out that Amber has magical abilities while Ben is a familiar who can store magical energy. Together, they make a powerful wizard. Now, they'll need each other to battle a powerful enemy who holds the fate of the world in his crazed hands.
Order of Books » Authors »