Order of David Ricciardi Books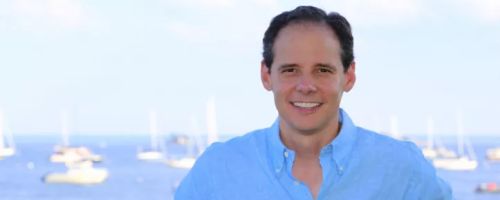 David Ricciardi is an American author and an outdoorsman who made his debut with the novel Warning Light. He's lived quite a life of adventure and has used much of those adventures in his first novel.
When you describe Ricciardi as an outdoorsman, you're not saying that he likes to camp. Ricciardi is so much more than that. He's backpacked his way through the mountains of Alaska and the western United States, baring the elements along the way. He's also received training from law-enforcement and US special ops. He is an avid sailor and once woke up for his shift aboard a sailboat to find that the ship way heading the wrong way through the Atlantic Ocean sea lines with a crew member suffering from hypothermia. He made it out of that one alive, and is now a writer as well as a certified scuba rescue diver.
Publication Order of Jake Keller Books
If You Like David Ricciardi Books, You'll Love…
His first book, Warning Light, introduces us to Zac Miller who is working as a CIA analyst. He's never been trained to work in the field, but he's volunteered to work undercover as an American technology consultant in the Middle East. His flight has to make an emergency landing at an airport in Iran where he hopes to get some photographs of a secret nuclear facility. Things go wrong and he's abandoned by his teammates, forced to travel through the mountains of Iran to the Persian Gulf with only himself to rely on.
Rogue Strike is Ricciardi's second book and it follows CIA agents Jake Keller and Curt Roach on a mission in Yemen. They have a secret mission to attack some top al Qaeda leaders with Hellfire missiles. When those missiles miss their target and attack some innocent pilgrims in Mecca. The two are disavowed by their own government and the entire Middle East is looking for them. They're on their own and must figure out who is truly responsible for this crime to clear their name.
Order of Books » Authors » Order of David Ricciardi Books