Order of David Swinson Books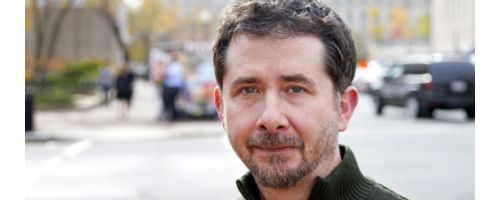 David Swinson is an American author best known for his Frank Marr series of books. Swinson is a highly decorated member of the Metropolitan Police Department and even won the Detective of the Year award. His experiences as a detective definitely helped to form his writing in the Frank Marr series.
Swinson had a very interesting start to his professional life as he got started promoting punk shows in California. He also promoted spoken word shows with people like Dr. Timothy Leary and Hunter S. Thompson which led to him producing a spoken word record. From there he'd produce the cult classic film "Roadside Prophets" before turning his passion to law enforcement. He'd work in that arena for many years before turning his passion to writing.
Publication Order of Frank Marr Books
Publication Order of Standalone Novels
If You Like David Swinson Books, You'll Love…
The first book in the Frank Marr series is called The Second Girl. Marr is a solid anti-hero. He is a former police detective, highly decorated, who left the force to become a private detective. His drug addiction had something to do with that. Frank finds a kidnapped girl in the home of a drug gang on accident, but it makes him a hero. The press surrounding it has him hired to find another missing girl that may be connected to the first.
Swinson followed that book up with Crime Song. This book sees Marr return with some of the same problems that haunted him in the first book. He's doing a favor for a family member by investigating his cousin for his aunt. The result sees his cousin Jeffrey caught up in some small time drug stuff or so Marr thinks. When his own house is broken into and Jeffrey's body is left in the house, he starts to think differently.
Order of Books » Authors » Order of David Swinson Books
One Response to "Order of David Swinson Books"