Order of Davila LeBlanc Books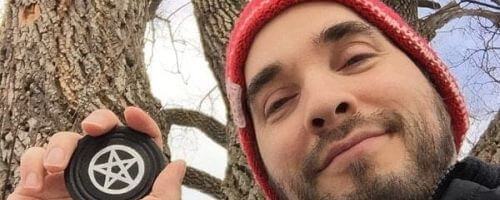 Davila LeBlanc is a Canadian author of science fiction novels. He is also an animation writer and co-created the animated series "The League of Super Evil." He has also written for the animated series "Rated A for Awesome" and "Oh No! It's an Alien Invasion." Davila studied print journalism in college, but ended up working as a writer and performer on the Montreal comedy circuit. His goal, however, was to become a professional writer, which he achieved when he created and sold "The League of Super Evil."
Davila LeBlanc made his debut as a novelist in 2016 with Dark Transmissions. Below is a list of Davila LeBlanc's books in order of when they were originally published:
Publication Order of Tale Of The Jinxed Thirteenth Books
If You Like Davila LeBlanc Books, You'll Love…
Davila LeBlanc Synopsis: Dark Transmissions by Davila LeBlanc is the first book in the Tale of the Jinxed Thirteenth series. It is the late 23rd century. For engineers Jessie Madison and her husband David, a routine maintenance contract on board the orbital mining station Moria 3 has become a nightmare. Upon awakening from cryo-stasis, they discover a shocking truth: while they were asleep, machines rose up against humanity… and won.
Marooned and at the mercy of the station's malicious artificial intelligence, OMEX, David and Jessie set up an emergency transmission to broadcast into the darkness, desperately hoping someone is still alive to hear it…
Navigating the fringes of explored space in the Covenant Patrol vessel the Jinxed Thirteenth, Captain Morwyn Soltaine picks up a distress signal from a space station. But it's broadcasting in Ancient Humanity, a language that has been extinct for several millennia. Even more incredible: there are two survivors on board. Morwyn's rag-tag crew of reformed criminals mount a rescue op, unaware of the dangerous foe awaiting them. As the past and future collide, a routine mission becomes a deadly game of wits.
Order of Books » Authors »