Order of Deanna Lynn Sletten Books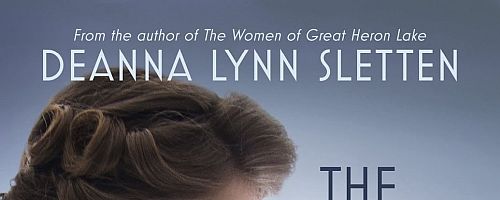 Deanna Lynn Sletten is an author who specializes in heartwarming women's fiction, historical fiction, and romance novels.
Sletten is the author of the Rachel Emery series of books as well as the Lake Harriet and Kiss a Cowboy series of books. She is married with two grown children. When she's not writing, Deanna enjoys walking the trails around her home and relaxing by the lake.
Publication Order of Kiss A Cowboy Books
Publication Order of Lake Harriet Books
Publication Order of Rachel Emery Books
Publication Order of Standalone Novels
If You Like Deanna Lynn Sletten Books, You'll Love…
The Ones We Leave Behind begins with Diane answering the phone at her mother's house only to find out that her grandmother is not only alive, but is being let out of prison after sixty-five years. The call sends shock waves through her entire family. This takes the reader back to 1955 when Anna Bergman Craine commits a crime of passion and is sentenced to life in prison. When she gets out, decades later, she learns that her family has chosen to forget her. What caused her to commit a deed such as this? Now, Diane is visiting the aging woman that she long thought was dead and hears her tale of the events that led up to that tragic day all those years ago.
The Truth About Rachel is the first book in the Rachel Emery series. Everyone believe that Rachel Scott Emery is dead. She discovers an old news article that states she was killed thirty-five years ago at the age of eight. Making matters worse, her killer was supposedly her older brother. Rachel realizes that she must untangle this mess and heads back to California to prove she is still alive. Going home again won't be easy as she soon realizes that the story about her parents relinquishing custody of her years ago is not exactly what happened. Uncovering the truth will be a dangerous task.
Order of Books » Authors » Order of Deanna Lynn Sletten Books