Order of Danielle Steel Books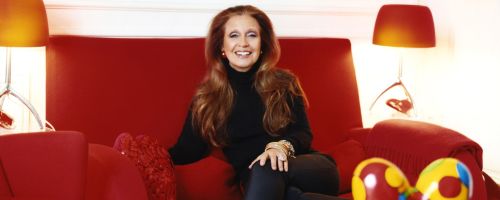 Danielle Steel is an American novelist of romance and drama novels. She has sold over 800 million novels during her prolific career, ranking her fourth in the bestselling fiction authors of all time – behind Shakespeare, Agatha Christie and Barbara Cartland. Although Steel has been critiqued for writing "formualic fluff," she does cover serious issues including suicide, incest, war and the Holocaust. Unlike many authors, Steel does not write sequels or series, but instead sticks to standalone novels to avoid her novels being compared to eachother.
Danielle Steel made her debut as a published author back in 1973 with Going Home. Since the 80s, she has had multiple books per year published. Below is a list of Danielle Steel's books in order of when they were originally published:
Publication Order of Standalone Novels
Publication Order of Max & Martha Children's Books
Publication Order of Freddie Children's Books
Publication Order of Short Story Collections
Publication Order of Picture Books
Publication Order of Non-Fiction Books
If You Like Danielle Steel Books, You'll Love…
Danielle Steel Synopses: The Challenge is a standalone novel by Danielle Steel. Anne and Pitt Pollock, high school sweethearts and owners of the successful Pollock ranch, reside in Fishtail, Montana. They are the local king and queen. The town is surrounded by the vast Beartooth Mountains' foothills, which look out over the Pollocks' land and the nearby ranch of Bill and Pattie Brown. Since childhood, the two couples have known each other.
Peter Pollock and Matt Brown, their sons, are also best friends. When Juliet Marshall, a newcomer to town following her parents' bitter divorce, meets them and two other local kids, the five of them quickly become inseparable and spend their summer days swimming, horseback riding, hiking, and fishing.
However, when they find themselves stranded on Granite Peak one August afternoon, their most recent adventure takes a perilous turn and quickly escalates into a struggle for survival. As their parents get ever more desperate to learn that their children have been found, fear permeates the town. In the midst of a massive search-and-rescue operation, they are forced to put aside their own trials. A media frenzy ensues as they begin to rely on one another for support, raising tensions and putting some relationships that were already at risk.
The High Notes by Danielle Steel is a standalone title. Since she can remember, Iris Cooper has been singing, and she can hit the high notes like no one else. She stuns the audience when her father persuades the bar owner in Lake City, Texas, to let her perform when she was twelve. Father and daughter move from dusty town to dusty town over the next few years, never staying in one place for long. Her love of music grows each time she takes the stage in a roadhouse.
But Iris's life isn't easy when her father is in charge and uses her money for gambling, women, and alcohol. She hires a real manager when she starts touring at age 18. However, he also exploits her, and the musicians and singers she tours with are effectively her only family. They are the ones who inspire Iris to finally break free, leave the tour, and pursue her goals.
The Whittiers by Danielle Steel is a standalone novel. Preston and Constance Whittier have built a happy life together, raising six children in a stunning New York City mansion that dates back to the 1800s. The Whittiers can now more easily and affordably carry on their custom of taking a "Wintermoon" ski trip as a couple.
In any case, with the current year's excursion comes misfortune, and out of nowhere the Whittiers' grown-up youngsters end up moving back to the family home without their folks out of the blue. Lyle, the oldest, is at a breaking point in his marriage and must decide if he and his two children would benefit from a divorce. Gloria's significant Wall Street position has kept her single at age 39 and has made her ever more pessimistic. Caroline and Charlie, twins, left their home a long time ago to start a fashion business that may now be failing. Benjie, a person with special needs, is devastated by his parents' deaths and needs the support of his siblings. The youngest, Annabelle, drops out of college and begins to spiral out of control.
In order to maintain the family's unity and provide support for their two eldest siblings as well as one another, the four oldest members are forced to put aside their own personal problems and grief. It feels like another devastating loss to sell the house and all of the memories that live there. Even though it may appear unconventional, could there be another method?
Order of Books » Authors » Order of Danielle Steel Books
8 Responses to "Order of Danielle Steel Books"