Order of Dianne Duvall Books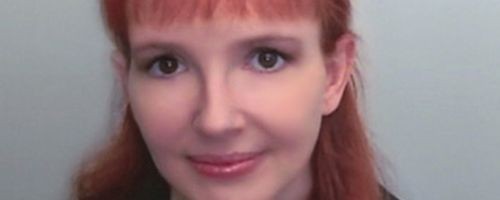 Dianne Duvall is an American author of paranormal romance novels. She writes the Immortal Guardians series. All of her novels have appeared on a bestseller list, whether it be the New York Times, USA Today or Amazon bestseller lists. Besides writing novels, Dianne has written a one-act play, a spec script for a sitcom and poetry. When she is not writing, she is involved in the independent films – even appearing on-screen.
Dianne Duvall began her career as a novelist in 2011 with the novel Darkness Dawns. Below is a list of Dianne Duvall's books in order of when they were originally released:
Publication Order of Aldebarian Alliance Books
Publication Order of The Gifted Ones Books
Publication Order of Immortal Guardians Books
Publication Order of Immortal Guardians Universe Books
Publication Order of Immortal Guardians Companion Books
Publication Order of Anthologies
If You Like Dianne Duvall Books, You'll Love…
Dianne Duvall Synopsis: A Sorceress of His Own by Dianne Duvall is the first book in the Gifted Ones series. Since the day Lord Dillon earned his spurs, rumors of his savagery on the battlefield have follow him into every room, stilling tongues and sparking fear. Weary of battle, he wishes only to find a woman he can wed who will approach him not with fear, but with the tenderness that has been absent from his life for so long. Yet only the wisewoman seems invariably at ease in his presence. Perhaps because she garners the same fear in others that he does himself. For seven years, Alyssa has been by Lord Dillon's side, counseling him from the shadows, healing him with her hands, and staving off the worst of his loneliness while his fearsome reputation keeps others at bay. Blessed – or cursed – with gifts that label her a sorceress, she is forced to conceal her youth and the love she harbors for him beneath umbral robes that lead Dillon and his people to believe she is the same aged wisewoman who served his father. All is revealed, however, and passions flare when an enemy threatens Dillon's life and Alyssa sacrifices everything to save him. When Dillon discovers that the wisewoman is far from elderly, he is instantly entranced. And, as he and Alyssa work together to defeat an enemy bent on destroying them both, Dillon will risk anything – even the wrath of his king – to be with her.
Order of Books » Authors » Order of Dianne Duvall Books