Order of Django Wexler Books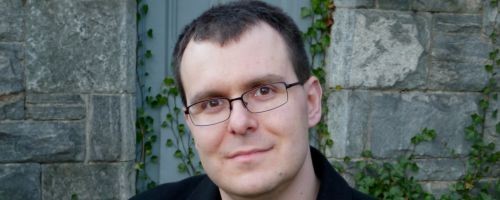 Django Wexler is an American author of epic fantasy novels. He writes the Shadow Campaigns and Forbidden Library series. Django Wexler earned his creative writing and computer science degrees from Carnegie Mellon University in Pittsburgh, and worked for the university in artificial intelligence research. After that, he began working for Microsoft in Seattle, Washington, where he now lives with two cats.
Django Wexler became a published novelist in 2005 with the standalone novel Memories of Empire. Below is a list of Django Wexler's books in order of when they were originally released:
Publication Order of The Shadow Campaigns Books
Publication Order of John Golden Books
Publication Order of The Forbidden Library Books
Publication Order of Ikoria: Lair of Behemoths Books
Publication Order of Burningblade & Silvereye Books
Publication Order of The Wells of Sorcery Books
Publication Order of Standalone Novels
Publication Order of Short Stories/Novellas
Publication Order of Anthologies
Note: The Price of Valour was published in the United States and Canada as The Price of Valor.
If You Like Django Wexler Books, You'll Love…
Django Wexler Synopsis: Shinigami is a standalone novel by Django Wexler. When she was 14, Sylph Walker passed away from a car accident. That turned out to be only the beginning of her problems. She and her sister Lina awake to something of an afterlife — the world of Omega, ruled by cruel, squabbling, and nearly all-powerful Archmagi. When Lina finds a magical sword of immense power, she becomes the unwilling epicenter of the conflict. The sisters are forced to join the Circle Breakers, rebels sworn to prevent the tyrants from gaining even more power. Lina, bearing the ancient artifact, is hailed as the Liberator — the latest in a long line of heroes expected to destroy the Archmagi. Sylph finds herself at the head of the rebel armies fighting to take back the land and the lives of its people. But what kind of a land is it? Is Omega really the world that lies beyond death? And who is the legendary Lightbringer, a being greater even than the Archmagi?
Order of Books » Authors » Order of Django Wexler Books