Order of Dmitry Glukhovsky Books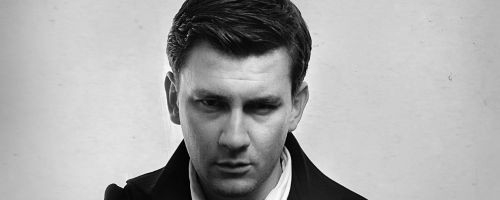 Dmitry Glukhovsky is a Russian author of science fiction novels. He writes the Metro Trilogy, which became a video game series. Glukhovsky earned his degree in Journalism and International Relations at Hebrew University in Jerusalem. He went onto work as a journalist for EuroNews TV, Deutsche Welle and RT. Glukhovsky has lived in four different countries and is fluent in four languages. He lives in Moscow, Russia.
Dmitry Glukhovsky made his debut as an author with the novel Metro 2033. He began writing the novel when he was 18, originally publishing it on his website for free, where it became an interactive experiment. It was published in print in 2005 in Russian and 2010 in English. Below is a list of Dmitry Glukhovsky's books in order of when they were originally released:
Publication Order of Metro Books
Publication Order of Standalone Novels
If You Like Dmitry Glukhovsky Books, You'll Love…
Dmitry Glukhovsky Synopsis: Metro 2033 by Dmitry Glukhovsky is the first novel in the Metro Trilogy. In 2013 the world was devastated by an apocalyptic event, annihilating almost all mankind and turning the Earth's surface into a poisonous wasteland. A handful of survivors took refuge in the depths of the Moscow underground, and human civilization entered a new Dark Age. The year is 2033. An entire generation has been born and raised underground, and their besieged Metro Station-Cities struggle for survival, with each other, and the mutant horrors that await outside. Artyom was born in the last days before the fire. Having never ventured beyond his Metro Station-City limits, one fateful event sparks a desperate mission to the heart of the Metro system, to warn the remnants of mankind of a terrible impending threat. His journey takes him from the forgotten catacombs beneath the subway to the desolate wastelands above, where his actions will determine the fate of mankind.
Order of Books » Authors » Order of Dmitry Glukhovsky Books