Order of Ed Grace Books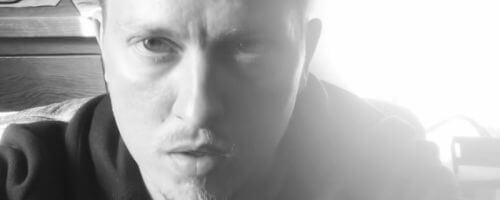 Ed Grace is an English author of thriller novels. He also writes horror and thriller novels as Rick Wood. Ed grew up in Cheltenham, Gloucestershire, and began writing when he was a child. He used it as an escape from his mental health issues. Ed studied Scriptwriting in university, taught drama and English, and then earned his Master's degree in Creative Writing. He has moved around the UK a bit, but has now returned home to Cheltenham, where he writes full-time.
Ed Grace first became published under this name in 2019 with the novel Assassin Down. Below is a list of Ed Grace's books in order of when they were first released:
Publication Order of Jay Sullivan Thrillers Books
| | | |
| --- | --- | --- |
| Assassin Down | (2019) | |
| Kill Them Quickly | (2020) | |
| The Bars That Hold Me | (2020) | |
| A Deadly Weapon | (2021) | |
| Target Acquired | (2022) | |
If You Like Ed Grace Books, You'll Love…
Ed Grace Synopsis: Assassin Down is the first Jay Sullivan novel by Ed Grace. Jay Sullivan's life is an utter mess, tortured by his daughter's kidnapping, and he is no longer the legendary assassin he used to be.
Sullivan is a legendary assassin working for a secret government organisation. He is an expert in murder, able to kill a man and cover it up without even breaking a sweat. His lone weakness is his daughter, who he desperately wants to keep away from this life. So when the organisation turns on Sullivan, he is caught off-guard. A chase follows, leading to the one event Sullivan dreaded – with a gun to his daughter's head, Sullivan has no choice but to watch her as she's taken away.
He searches and searches, but she is impossible to find. With no idea where she is, he finds himself falling further into a hopeless depression. So when, after five years of nothing, a clue finally turns up – he decides its time to put the suit back on, get his fists ready, and return to what he once was. Even if he is an alcoholic mess who can barely throw a punch anymore.
Will he rediscover his daughter and rescue her from the man who took her? Or will he run out of time and be forced to watch her let her go again?
Order of Books » Authors » Order of Ed Grace Books