Order of Effie Kammenou Books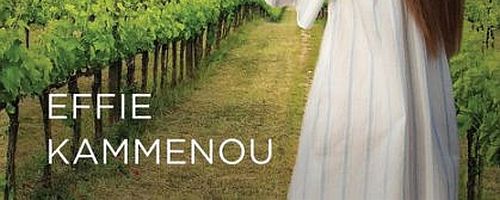 Effie Kammenou is a first-generation Greek American author best known for writing the Gift Saga series and the Meraki series. Effie worked in the optical field for more than forty years before finally deciding to try her hand at writing.
She ended up turning to writing after the death of her mother. Her first published book was Evanthia's Gift, the first book in The Gift Saga series which is a multigenerational love story and family saga, inspired by her mother and her Greek heritage. Kammenou now makes her home in Long Island where she lives with her husband and two daughters. In addition to her writing, she has her own food blog and enjoys cooking and baking.
Publication Order of The Gift Saga Books
Publication Order of Meraki Books
If You Like Effie Kammenou Books, You'll Love…
Love is What You Bake of It is the first book in the Meraki series. The book introduces us to Kally Andrakis whose only love in life is her baking. She's never seen herself as someone who is deserving of romantic love, but she's changing her tune when a man starts pursuing her that she thinks is out of her league and she's willing to risk everything to be with him. Unfortunately, tragedy strikes which leaves Kally heartbroken and untrusting. Now, eight years later, a new man walks into her cafe who could make her risk it all again.
Evanthia's Gift is the first book in The Gift Saga series. Sophia has goals in life for a love as strong as the one that her parents share. She believes that she has found her soul mate in Dean, a boy she has known her whole life, but secrets end up tearing them aaprt. Her mother attempts to comfort her daughter by sharing some of her own memories of love.
Order of Books » Authors » Order of Effie Kammenou Books