Order of Mary Kay Andrews Books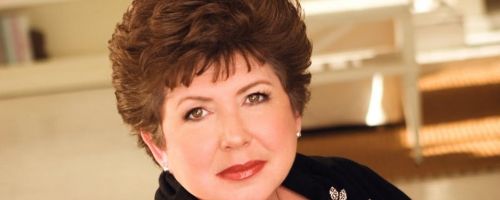 Mary Kay Andrews is the pen name of American novelist Kathy Hogan Trocheck. She is the author of several Southern-themed women's fiction and romance novels under the Andrews pen name as well as mysteries like her Callahan Garrity series using her real name. She worked as a newspaper reporter for several papers, including the Atlanta Journal-Constitution (for 11 years).
In 1991, Kathy switched careers to become an author, starting out as a mystery author with the novel Every Crooked Nanny (published in 1992). She made her debut under her current pen name in 2002. Below is a list of Mary Kay Andrews' books in order of when they were originally published:
Publication Order of Callahan Garrity Books
(as Kathy Hogan Trocheck)
Publication Order of Truman Kicklighter Books
(as Kathy Hogan Trocheck)
Publication Order of Weezie & Bebe Mysteries Books
Publication Order of Beach Town Books
Publication Order of Standalone Novels
Publication Order of Non-Fiction Books
Note: The Callahan Garrity and Truman Kicklighter series are written under her real name of Kathy Hogan Trocheck.
If You Like Mary Kay Andrews Books, You'll Love…
Mary Kay Andrews Synopses: In Beach Town by Mary Kay Andrews, Greer Hennessy is in need of palm trees. Picture-perfect is the goal of a movie location scout. However, her career is on the verge of exploding, and her last project literally went down in flames. If Greer can find the ideal undiscovered beach hideaway for a big-budget movie, she has one more chance. She narrows in on Cypress Key, a sleepy town in the Florida panhandle. A single motel, a marina, a long, clean beach, and an old fishing pier with a community casino are all there, making it ideal for the film's explosive finale.
There is only one issue. The town mayor, Eben Thibadeaux, has no qualms about Greer's plan. Eben has lived in Cypress Key all of his life, and he wants the town to be revitalized rather than commercialized. The bay has only recently been revived following the closure of a hazardous paper mill, and Eb has no intention of allowing anyone else to corrupt his town once more. However, Greer is adept at overcoming obstacles to achieve his goals. Furthermore, neither Greer nor Eb can see the logic in their attraction to one another.
Nothing will be the same in Cypress Key after an ambitious director and his entourage, including a spoiled "It Boy" lead actor, a conniving local ex-socialite, and a cast of local fangirls and opportunists who get the movie bug. Greer must now make some difficult choices: about her own life, the people she has come to care about, and the town. True love only exists in movies, isn't it? Is it possible for Greer to become the hero of her own life story?
Little Bitty Lies is a standalone novel by Mary Kay Andrews. Mary Bliss McGowan has no idea that her own marriage is in trouble because she lives in a suburban Atlanta neighborhood where divorces are as common as kudzu. Then, on a scorching summer night, she finds a note from Parker, her husband, informing her that he has left. He's also relocated the family fortune.
A desperate Mary Bliss has been left behind with her 17-year-old daughter Erin and a mountain of debt, humiliated and stunned. As a result, she decides to tell one tiny little lie in order to save her life. However, that insignificant lie quickly spreads and becomes increasingly widespread until Parker's body is discovered. Or does he?
Order of Books » Authors »
4 Responses to "Order of Mary Kay Andrews Books"