Order of Elizabeth Lowell Books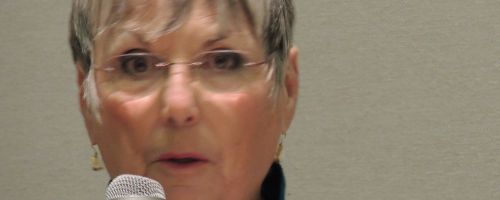 Elizabeth Lowell is a pen name of American author Ann Maxwell. Her books fall into various genres, including romance, suspense, science fiction, mystery and historical fiction. She has also written under the pen name A.E. Maxwell (a collective pen name along with her husband Evan), Lowell Charters, Annalise Sun and her real name. She has written over 50 novels, which have been translated into 20 other languages. Interestingly, Maxwell did not get interested in reading sci-fi until college and romance until even later.
Ann Maxwell made her fiction debut with Change in 1975. She would debut her main pseudonym Elizabeth Lowell in 1983 with the novel The Danvers Touch. Below is a list of Ann Maxwell's books in order under all of her pen names, sorted by year of publication:
Publication Order of Dancer Books
(as Ann Maxwell)
Publication Order of Angel, Hawk and Raven Books
Publication Order of Fiddler and Fiora Books
(as A.E. Maxwell)
Publication Order of McCalls Books
Publication Order of MacKenzie-Blackthorn Books
Publication Order of Only Books
Publication Order of Donovans Books
Publication Order of Medieval Books
Publication Order of Medieval: Rarities Unlimited Books
Publication Order of St. Kilda Books
Publication Order of Standalone Novels
Notes: The Danvers Touch is also known as To the Ends of the Earth. Summer Games was later re-titled Remember Summer. Sequel was also published as This Time Love. Travelling Man is alternately titled Where the Heart Is. Valley of the Sun is also known as Beautiful Dreamer. Fires of Eden is also titled Eden Burning. Death is Forever was also published as The Diamond Tiger. The Secret Sisters was also published under the title The Secret Sister. The Ruby is also known as Whirlpool. Summer Thunder was also published as Desert Rain.
The novels Change, The Singer Enigma, A Dead God Dancing, Name of a Shadow, The Jaws of Menx, Summer Thunder, Timeshadow Rider, The Secret Sisters, The Ruby, Shadow and Silk as well as the Dancer series were published under her real name of Ann Maxwell. Thunderheart was published using the pseudonym Lowell Charters. The Golden Mountain was written under the pseudonym of Annalise Sun. The Fiddler and Fiora series along with the novels Golden Empire, Steal the Sun and Redwood Empire were co-authored alongside Evan Maxwell under the collective pseudonym of A.E. Maxwell.
If You Like Elizabeth Lowell Books, You'll Love…
Shop Worldwide: Amazon.com | Amazon.co.uk | Amazon.ca
Order of Books » Authors » Order of Elizabeth Lowell Books