Order of Emily Littlejohn Books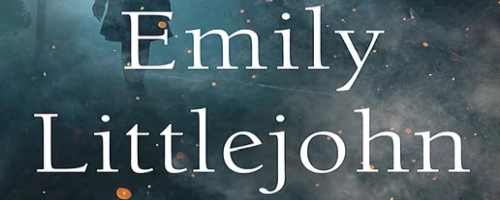 Emily Littlejohn is an American author who burst onto the scene with her first novel, Inherit the Bones. That book is the first in a series of books following Detective Gemma Monroe.
Littlejohn worked on writing Inherit the Bones for a period of two years before it was ready. She had always had a love of books, especially mystery and horror. That helped to inspire the story behind the book as well as a vision she had about a dead clown. That book was a hit upon release and was even a 2017 Colorado Book Award finalist. Littlejohn was born in California, but currently lives in the beautiful mountains of Colorado.
Publication Order of Detective Gemma Monroe Books
If You Like Emily Littlejohn Books, You'll Love…
Inherit the Bones is the first book in the Detective Gemma Monroe series of books. She is a detective in a small Colorado town called Cedar Valley. Despite the nature of the small town, it is filled with secrets and lies – lies that have been uncovered by someone. That person has now been murdered and created an investigation for Gemma Monroe. The investigation takes her to some interesting places, from the richest homes in the town to the seedy area that the traveling circus lives in. She's six month pregnant on this case, but she'll go anywhere and do anything to uncover the truth about this case.
Gemma returns in A Season to Lie. It's a cold February night when Gemma takes an anonymous report of a prowler near the high school and investigates. She thinks it's most likely a prank, but that thought goes away when she finds the body of a man. There is a note left behind by the killer that reads "This is only the beginning…" and Gemma has a case of a potential serial killer on her hands.
Order of Books » Authors »