Order of Erica Wright Books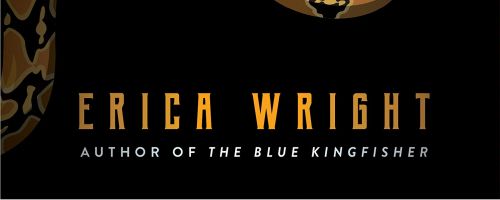 Erica Wright is an American author known for writing Famous in Cedarville, The Red Chameleon, and the essay collection, Snake.
In addition to her work as an author, Wright is also a published poet. Her poetry has appeared in Blackbird, Crazyhorse, New Orleans Review, and The Rumpus. She has also published two poetry collections, Instructions for Killing the Jackal and All the Bayou Stories End with Drowned. Besides her writing career, Wright also teaches at Bellevue University where she runs a novel writing group. She lives in Washington, DC.
Publication Order of Kat Stone Books
Publication Order of Standalone Novels
Publication Order of Collections
If You Like Erica Wright Books, You'll Love…
The Red Chameleon is the first book in the Kat Stone series. The series follows Kathleen Stone who has a unique ability to blend in which makes her a great private investigator. She is aided in her work by a drag queen friend and the best wigmaker in New York City to blend into any situation. However, when a man she is trailing ends up dead – she fears that someone from her past as an undercover cop has found her in the crowd. To solve the case, Kat will work with her former colleagues at the NYPD to find the killer before they find her.
Wright is also the author of Famous in Cedarville. A retired and reclusive former Hollywood star named Barbara Lee dies in her bed. Samson Delaware is the only one who believes there is a crime here and puts himself on the case. He's always been considered an outsider locally, so much so that some even think that he is losing his mind. But when Lace's assistant is found murdered, people start believing in Samson's theory. He finds himself in the thick of this case where secrets are powerful enough to get women killed.
Order of Books » Authors » Order of Erica Wright Books