Order of Erin French Books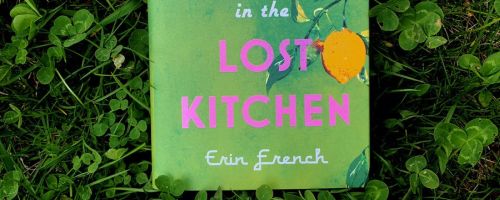 Erin French is one of the top chefs in America. She is the owner of The Lost Kitchen, a 40-seat restaurant in Freedom, Maine that has been named one of TIME Magazine's World's Greatest Places. She published her memoir, Finding Freedom: A Cook's Story; Remaking a Life from Scratch in 2021.
She was born and raised in Maine where she gained an early appreciation for food and the importance of getting together for a meal. Erin had a love for sharing Maine and its delicious heritage with her dinner guests. She has been a guest on a variety of television shows, including The Chew, CBS This Morning, and The Today Show. She released a cookbook known as The Lost Kitchen Cookbook which was named as one of the best cookbooks of the year by numerous publications.
Publication Order of Non-Fiction Books
Publication Order of Cookbooks
If You Like Erin French Books, You'll Love…
Finding Freedom: A Cook's Story; Remaking a Life from Scratch starts long before The Lost Kitchen was a beloved restaurant. Erin is a just a young girl on a 25-acre farm who falls in love with food while working at her dad's diner. This work will eventually lead to her finding her calling as a professional chef. Erin opens up about her life and the struggles that have taken every ounce of her strength to overcome. She hit multiple rock-bottoms on her way to becoming a chef, but never gave up and always overcame to eventually share her gift of cooking with the world.
The Lost Kitchen: Recipes and a Good Life Found in Freedom, Maine is a cookbook that delves deep into the cooking of Maine with one hundred recipes from the region. French used cookbooks to form her culinary education so she puts some special care into releasing her own.
Order of Books » Authors » Order of Erin French Books