Order of F. Van Wyck Mason Books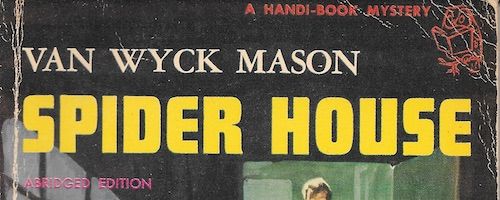 F. Van Wyck Mason was an American novelist who wrote 78 novels in the spy fiction, detective fiction, historical fiction and young adult fiction genres during his 50 year career.
Van Wyck grew up with an adventurous life as he lived in Berlin and Paris during the first eight years of his life. The family would settle in Illinois, but he would soon head off to Europe as a teenager to fight in World War I. He achieved the rank of Lieutenant by the time he was just 17. After college, Mason would start his own importing business which lead him to even more travels across Europe, Russia, the Near East and beyond.
Publication Order of Captain North Adventure Books
Publication Order of American Revolution Books
Publication Order of Civil War Books
Publication Order of Standalone Novels
If You Like F. Van Wyck Mason Books, You'll Love…
Seeds of Murder is the first book in the Captain Hugh North series. The book sees a man named Mr. Wallace found suspended in his bathroom, hanging. There is a suicide note and it seems like an open and shut case, but Captain North is not so sure. Why was the note written on paper shorter than all of the other sheets of paper on his desk? Why would he have done this during a house party? None of this sits right with North and he aims to find out what really happened here.
Mason is also the author of The Hong Kong Airbase Murders, another Hugh North Mystery. This one sees a Hong Kong company that has developed a fuel additive that can increase mileage in vehicles by quite a lot. All of the world powers want to get their hands on it and a bidding war is sure to come. However, the formula is stolen from a company safe and Hugh North is brought in to find out where it has gone to – if he can stay alive long enough to find out.
Order of Books » Authors » Order of F. Van Wyck Mason Books
One Response to "Order of F. Van Wyck Mason Books"