Order of Fyodor Dostoevsky Books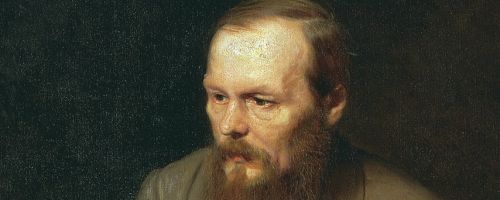 Fyodor Dostoevsky [or Dostoyevsky] (1821-1881) was a Russian author of novels, short stories and essays, in addition to being a journalist and philosopher. His works explore the psychology of 19th-century Russian society. Fyodor Dostoevsky was born in Moscow and read fairy tales and legends both by Russian and non-Russian authors. In 1849, he was arrested due to his involvement with the literary discussion group Petrashevsky Circle. Fyodor and others were sentenced to die, but at the last moment, a note from Tsar Nicholas I was delivered, dropping the sentence down to four years of hard labour in Siberia. His health worsened during this time, eventually being diagnosed with epilepsy. Along with Leo Tolstoy, Dostoevsky is considered one of the most influential authors of the Golden Age of Russian literature.
Fyodor Dostoevsky became a published novelist in 1846 with the novellas The Double and Poor Folk. His original published work before his death was The Brothers Karamazov. Below is a list of Fyodor Dostoevsky's books in order of when they were originally released:
Publication Order of Standalone Novels
Publication Order of Short Story Collections
Publication Order of Writer's Diary Books
Publication Order of Non-Fiction Books
Publication Order of Anthologies
Notes: Poor Folk was also published as Poor People. The Devils was also published as Demons. The Adolescent was originally published in English as A Raw Youth. Notes from [the] Underground was also titled Letters from the Underworld.
If You Like Fyodor Dostoevsky Books, You'll Love…
Fyodor Dostoevsky Synopsis: The Insulted and Injured by Fyodor Dostoevsky is set in 19th century St. Petersburg, Russia. In this novel, many people are feeling the effects of the selfish motivations of a very powerful prince. Is love able to overcome absolute evil?
Shop Worldwide: Amazon.com | Amazon.co.uk | Amazon.ca
Order of Books » Authors » Order of Fyodor Dostoevsky Books
One Response to "Order of Fyodor Dostoevsky Books"