Order of Garrison Keillor Books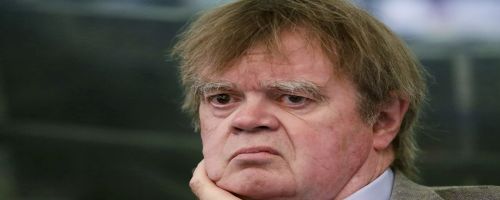 Garrison Keillor is an American author and radio personality best known for his fictional Lake Wobegon series of books. Lake Wobegon is a fictional Minnesota town that is the center of a lot of his stories. He is also known for his long run as the creator of the Minnesota Public Radio show, A Prairie Home Companion that was syndicated throughout the world.
Known for his "North-Central" accent (eh), he has gotten a lot of voiceover work in his career as well. He was a key voice in Ken Burns's Baseball and Civil War documentaries and also voiced Odin, the greek god, in the Disney animated series Hercules. Keillor has had a long career in writing, radio and voiceover work that spans over 30 years. Keillor graduated from Anoka High School and then attended the University of Minnesota where he received his bachelor's degree in English. His hometown of Anoka, Minnesota definitely helped for the basis of Lake Woebegon.
Publication Order of Lake Wobegon Books
Publication Order of Good Poems Books
Publication Order of Standalone Novels
Publication Order of Collections
Publication Order of Picture Books
Publication Order of Non-Fiction Books
Publication Order of Contemporary Literature and the Life of Faith Books
Publication Order of Best American Short Stories Books
Publication Order of Anthologies
If You Like Garrison Keillor Books, You'll Love…
The first book in the Lake Woebegon series is Lake Woebegon Days. This is definitely more of a collection of stories than a book with an overarching plot. The early portion of the book is told more like a history of the small town. Later in the book, Keillor covers the relationships of the people and their lives. The book has been praised for taking the small town life and making it universal with great humor.
Another great entry, as heard on A Prairie Home Companion, is News from Lake Woebegon: Spring. This is one of the most popular of his works, especially for the hilarious story "Tomato Butt" which is just plain, good fun for the whole family. Keillor continues to be a master at developing his characters and having them interact through interweaving stories.
Order of Books » Authors » Order of Garrison Keillor Books