Order of Gary McAvoy Books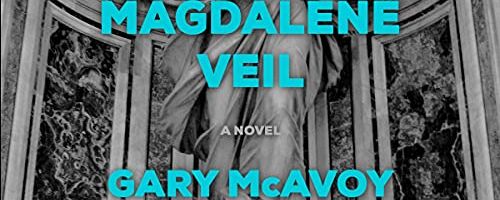 Gary McAvoy is an American author known for writing The Magdalene Chronicles series and the Vatican Secret Archive Thrillers series.
McAvoy is a California native who now finds himself in the Pacific Northwest. He has had a long interest in collecting handwritten history which led to him founding VintageMemorabilia.com, an online gallery of authentic signed letters, documents, manuscripts, books, photographs, and other memorabilia of historical or cultural significance. One of his acquisitions ultimately sparked his mind and lead to him writing his first book. In addition to his work as an author, Gary has worked closely with Dr. Jane Goodall, serving as Seattle Base Camp Chair for the Jane Goodall Institute.
Publication Order of The Magdalene Chronicles Books
Publication Order of Vatican Secret Archive Books
Publication Order of Non-Fiction Books
If You Like Gary McAvoy Books, You'll Love…
The Vivaldi Cipher is the first book in the Vatican Secret Archive Thrillers series. In the mid-18th century, a famed violinist learned of a ring of art forgers who replaced the Vatican's treasures with fakes. Three hundred years later, a Mafia don tells a priest of forged paintings in the Vatican Museum. Father Michael Dominic, prefect of the Secret Archives, is on the case to investigate. He finds a cipher hidden in an old composition from Vivaldi. However, the Camorra, a centuries-old Italian Mafia clan, don't want him stopping their operation. He'll need to work fast or the Church's artworks will be lost.
The Magdalene Deception is the first book in The Magdalene Chronicles series. Everyone knows about Jesus' resurrection and it is the cornerstone of Christian faith, but a new clue hints at an alternate account which could change everything. Jesuit priest Michael Dominic will team up with an investigative reporter to defy the Church's elite and find out the truth. The pressure builds to stop them and the Vatican may resort to extreme measures to do so.
Order of Books » Authors » Order of Gary McAvoy Books