Order of Gene Wolfe Books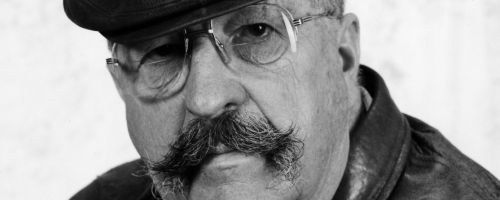 Gene Wolfe is an American author of science fiction and fantasy novels and stories. He writes the Urth/Solar Cycle series. Wolfe is known for his dense and allusive prose and the influence his Catholic faith has on his work. Unlike popular conventions, his first-person narrators are sometimes unreliable. Wolfe once wrote to Neil Gaiman, "My definition of good literature is that which can be read by an educated reader, and reread with increased pleasure." He has won numerous Nebula, Locus and World Fantasy awards, plus several other awards. Wolfe still resides in his home state of Illinois.
Gene Wolfe became a published author in 1970 with the novel Operation Ares. Below is a list of Gene Wolfe's books in order of when they were originally released:
Publication Order of Urth: Book of the New Sun Books
Publication Order of Soldier Of The Mist Books
Publication Order of Urth: Book of the Long Sun Books
Publication Order of Urth: Book of the Short Sun Books
Publication Order of The Wizard Knight Books
Publication Order of A Borrowed Man Books
Publication Order of Standalone Novels
Publication Order of Short Stories/Novellas
Publication Order of Short Story Collections
Publication Order of Non-Fiction Books
Publication Order of The Year's Best Science Fiction Books
(with Connie Willis, Kim Stanley Robinson, George R.R. Martin, Mark Richard Zubro, Orson Scott Card, William Gibson, Michael Swanwick, Robert Silverberg, , John Kessel, , Frederik Pohl, Brian W. Aldiss, Pat Cadigan, Gardner R. Dozois, , , Walter Jon Williams, Lewis Shiner, Mike Resnick, Lucius Shepard, Dan Simmons, Jonathan Lethem, Stephen Baxter, , , , , , , Gregory Benford, , , , , Nancy Kress, Greg Egan, , Bruce Sterling, Joe Haldeman, Damien Broderick, , , , , John Crowley, Paul Park, , , James P. Blaylock, , , Cherry Wilder)
Publication Order of The Book of Cthulhu Books
(with Joe Lansdale, Kage Baker, Cherie Priest, Ramsey Campbell, Elizabeth Bear, Charles Stross, Brian Lumley, , David Drake, , Thomas Ligotti, Bruce Sterling, JohnLangan, Tim Pratt, Laird Barron, , , Caitlín R. Kiernan, , , , , , Silvia Moreno-Garcia, , , John Hornor Jacobs)
Publication Order of Anthologies
Notes: In the Wake of Man also contains stories by R.A. Lafferty and Walter Moudy. A Walking Tour of the Shambles was written with Neil Gaiman. Gate of Horn, Book of Silk was written by Michael Andre-Driussi, with contributions by Wolfe.
If You Like Gene Wolfe Books, You'll Love…
Gene Wolfe Synopsis: There Are Doors by Gene Wolfe is the story of a man who falls in love with a goddess from an alternate universe. She tries to get away from him, but he follows her through interdimensional gateways to the other universe. If need be, he is willing to sacrifice his life in order to get her love. For in her world, to be with her… is to die.
Shop Worldwide: Amazon.com | Amazon.co.uk | Amazon.ca
Order of Books » Authors » Order of Gene Wolfe Books