Order of Gerry Boyle Books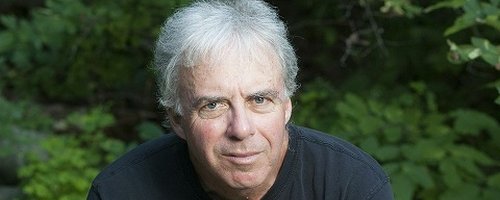 Gerry Boyle is a American crime novelist best known for his Jack McMorrow series of novels. Similar to other authors who write in the crime genre, Boyle got his start working in newspapers. He worked as a reporter while doing his creative writing on the side which eventually led to the release of Deadline in 1993.
Early in his career he moved around to a lot of different job. He worked as a roofer, a postman, and even a manuscript reader for a New York publisher. He would end up heading to the paper mill town of Rumford, Maine where he would cover crime and high school wrestling. He tehn headed to the Waterville Morning Sentinel paper where he wrote three times per week.
Publication Order of Brandon Blake Mystery Books
Publication Order of Jack McMorrow Mystery Books
| | | |
| --- | --- | --- |
| Deadline | (1993) | |
| Bloodline | (1995) | |
| Lifeline | (1996) | |
| Potshot | (1997) | |
| Borderline | (1998) | |
| Cover Story | (2000) | |
| Pretty Dead | (2003) | |
| Home Body | (2004) | |
| Damaged Goods | (2010) | |
| Once Burned | (2015) | |
| Straw Man | (2016) | |
| Robbed Blind | (2022) | |
If You Like Gerry Boyle Books, You'll Love…
Boyle debuted the character Brandon Blake in the book, Port City Shake Down. The book takes place in Portland, Maine. Blake was raised here by his grandmother after his mother was lost at sea. Blake is taking law enforcement classes and on an assignment he ends up getting into a fight with a soon-to-be-released convict who swears revenge on him. He has to deal with that while also dealing with new details coming up about his mother's disappearance that make him question things.
One of the best books in the Jack McMorrow series is Deadline. This book introduces us to Jack who leaves New York and his job at the New York Times to run a local weekly paper in Maine. New into his job, a staff photographer is found drowned in the river. McMorrow's instincts have him wondering why, but the police don't seem to be investigating. McMorrow wonders why that is too and decides to take matters into his own hands.
Order of Books » Authors »