Order of Gordon Carroll Books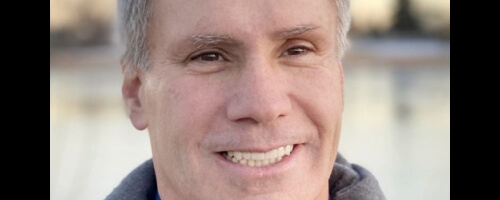 Gordon Carroll is an American author and big time dog guy. Gordon is a K9 handler who has been training dogs for work with the DEA, FBI, and numerous law enforcement agencies for two decades. He is the author of the Gil Mason series of books that follows a private eye and his dog Max.
Carroll was raised in the Rocky Mountains in Colorado and grew up there before heading off to the United States Marine Corps. He server for seven years and then became a police officer after his career was over. He had a love of dogs and became a K9 handler which ultimately lead to his series of books.
Publication Order of Gil Mason Books
| | | |
| --- | --- | --- |
| Sheepdogs: Keeping the Wolves at Bay | (2020) | |
| Hair of the Dog | (2020) | |
| Feral Instinct | (2020) | |
| Old Dog New Tricks | (2021) | |
| Sleeping Dogs | (2021) | |
| A Dog Returns | (2022) | |
| Dog Eat Dog | (2022) | |
If You Like Gordon Carroll Books, You'll Love…
Sheepdogs: Keeping the Wolves at Bay is the first book in the Gil Mason series. The series introduces us to Gil Mason and his partner Max. Gil is a private eye and a simple guy while Max is his K9 partner. The two have a bit of a love/hate relationship as Max is torn between love for his human master and his instinctive desire to become the leader of the pack. Gil gets a new case to find a missing teenage boy who has been kidnapped. Gil will need to keep his mind sharp to find the boy while simultaneously trying to keep his canine's feelings in check.
The second book in the series is called Hair of the Dog. This one sees Gil and Max getting hired by a high-ranking politician for their help in finding a kidnapped little girl. The case turns out to be more than they bargained for when her kidnapper is revealed to be an assassin for the notorious Bloods street gang. Gil will need to work fast to save the girl and unravel the reasons behind her abduction.
Order of Books » Authors »