Order of Gregory Benford Books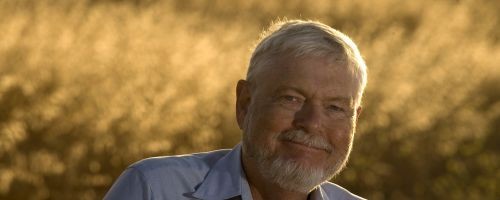 Gregory Benford is an American author of science fiction novels. He writes the Galactic Center series. In addition to writing science fiction, he is also an astrophysicist who is on the faculty of the Department of Physics and Astronomy at the University of California, Irvine.
Gregory Benford made his debut as a novelist in 1970 with the novel Deeper Than the Darkness. Below is a list of Gregory Benford's books in order of when they were originally published:
Publication Order of Jupiter Project Books
Publication Order of Timescape Books
Publication Order of Galactic Center Books
Publication Order of War Years Books
Publication Order of Man-Kzin Books
Publication Order of Second Foundation Books
Publication Order of Martian Race Books
Publication Order of Bowl Of Heaven Books
Publication Order of Standalone Novels
Publication Order of Short Stories/Novellas
Publication Order of Short Story Collections
Publication Order of Anthologies
Publication Order of Non-Fiction Books
Notes: The Bowl of Heaven series is written with Larry Niven. If the Stars Are Gods and Find the Changeling are co-authored by Gordon Eklund. Shiva Descending is written with William Rotsler. The Heart of the Comet is written with David Brin. Beyond the Fall of Night is co-authored with Arthur C. Clarke. Chiller is written with Sterling Blake. A Darker Geometry was co-authored by Mark O. Martin. Iceborn was co-authored by Paul A. Carter. Mammoth Dawn is written with Kevin J. Anderson. The Jupiter War is written with Bill Fawcett. Man-Kzin Wars VI was created by Larry Niven.Skylife was written with George Zebrowski. Beyond Human was co-authored by Elisabeth Malartre.
Hitler Victorious, Nuclear War, Alternate Empires, Alternate Americas, The New Hugo Winners, Vol. 4 were edited with Martin H. Greenberg. The Best of Gregory Benford was edited with David G. Hartwell. Deeper Than the Darkness was also published as The Stars in Shroud.
If You Like Gregory Benford Books, You'll Love…
Gregory Benford Synopsis: The Stars in Shroud (originally published as Deeper Than the Darkness) is a standalone novel by Gregory Benford. The alien Quarn strike suddenly at the heart of Earth's interstellar Empire. Their weapon is a deadly plague – a soul-twisting assault that strips away the veneer of civilization. The psychological illness sends its victims fleeing back a million years to the safety of the ancestral caves. No one knew how the Quarn spread the plague. No one knew why they wanted to destroy humanity. But Captain Ling Sanjen had thought of a way to stop them…
Order of Books » Authors » Order of Gregory Benford Books