Order of Iceberg Slim Books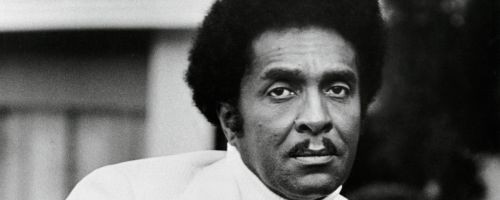 Iceberg Slim was the pseudonym of Robert Beck (1918-1992), who wrote crime fiction and non-fiction books. Slim was a pimp who took his real-life experiences and parlayed them into a writing career. His name comes from his calm demeanor in intense situations, as well as his body type. He was successful in part due to his ability to conceal his emotions. He retired from pimping after a stint in jail, believing he was too old for the job and his competition was more ruthless. His common-law wife, Betty Shue, convinced him to write his life story as a novel (even helping him write it). Apparently, Slim made himself two promises in writing his memoirs – not to glamourize the life he left behind and not to snitch.
Iceberg Slim made his debut as an author with the book Pimp: The Story of My Life, published in 1967. Below is a list of Iceberg Slim's books in order of when they were originally released:
Publication Order of Standalone Novels
| | | |
| --- | --- | --- |
| Pimp | (1967) | |
| Trick Baby | (1967) | |
| Mama Black Widow | (1969) | |
| The Naked Soul of Iceberg Slim | (1971) | |
| Long White Con | (1977) | |
| Death Wish | (1977) | |
| Doom Fox | (1998) | |
| Shetani's Sister | (2015) | |
| Night Train to Sugar Hill | (2019) | |
Publication Order of Short Story Collections
If You Like Iceberg Slim Books, You'll Love…
Iceberg Slim Synopsis: Pimp: The Story of My Life is a non-fiction novel by Iceberg Slim. It is a story as close to the real thing without jumping in – the story of Slim's life as he saw, felt, tasted, and smelled it. Only he could tell this story and make the reader feel it. If you thought "Hustle & Flow" was the true pimp story, this book is where it all began. This is the heyday of the pimp, the hard-won pride and glory, small though it may be; the beginnings of pimp before it was dragged in front of the camera, before pimp juice and pimp style. A trip through hell by one man who lived to tell the tale. The dangers of jail, addiction and death that are still all too familiar for today's black community. Though things have since changed in many ways, it will remain current and true for as long as there is a race bias, as long as there is a street life, as long as there is exploitation.
Order of Books » Authors » Order of Iceberg Slim Books