Order of J.G. Ballard Books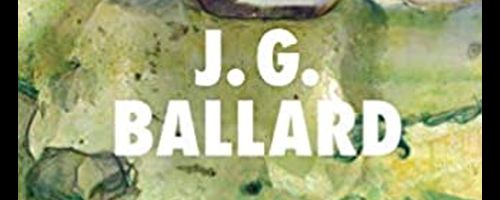 J.G. Ballard was an English author who passed away in 2009. As an author, he first rose to fame for his novel The Drowned World that put him in association with the New Wave of science fiction. He would go on to write Empire of the Sun, a semi-autobiographical novel about a young British boy in Shanghai during the Japanese occupation.
That book was made into a film starring Christian Bale and directed by Steven Spielberg. That wasn't the only book of his to be adapted into a film as he also had his books Crash (by David Cronenberg) and High-Rise (by Ben Wheatley) adapted into films.
Publication Order of Empire Of The Sun Books
Publication Order of Standalone Novels
Publication Order of Short Stories/Novellas
Publication Order of Collections
Publication Order of Non-Fiction Books
Publication Order of Firebird Books
(with , , , , , Bernard MacLaverty)
Publication Order of Anthologies
If You Like J.G. Ballard Books, You'll Love…
The Drowned World imagines a terrifying world where global warming has melted the ice caps and a jungle has overrun a now tropical London. The book takes place in 2145 and follows a biologist named Dr. Robert Kearns and his team of scientists as they confront the city jungle. The book works as a biological mystery with giant lizards, dragonflies, and insects fiercely as well as a retelling of the Heart of Darkness as the story also includes a mad white hunter and his hordes of native soldiers.
Considered one of the most shocking novels of the twentieth century, Crash is a blend of violence, transgression, and eroticism. The book follows a man named Robert Vaughan, a former TV scientist who has turned into a nightmare angel of the expressway. He collects alienated crash victims and also dabbels in experiments with a series of autoerotic atrocities that continue to get more and more sinister. All of this works to satisfy Vaughan, but it is not enough as he craves the ultimate crash – a head-on collision of blood, semen, engine coolant, and iconic celebrity.
Order of Books » Authors » Order of J.G. Ballard Books