Order of Jack McDevitt Books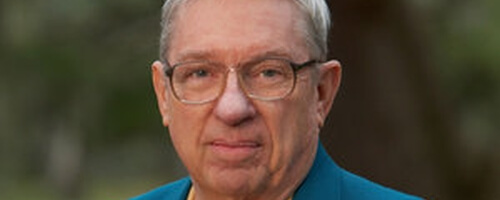 Jack McDevitt is an American science fiction author best known as the author and creator of the Alex Benedict series and the Priscilla Hutchins series.
McDevitt was nominated for numerous Nebula Awards and won the award in 2006 for Seeker. He is also a Robert A. Heinlein Award winner. McDevitt won a short story contest as a freshman at La Salle University, but moved away from writing after that. He received a master's degree in literature from Wesleyan University in 1971 and in 1980 his wife encouraged him to try writing again. The rest, as they say, is history.
Publication Order of Alex Benedict Books
Publication Order of The Academy Books
Publication Order of Ancient Shores Books
Publication Order of Standalone Novels
Publication Order of Short Stories/Novellas
Publication Order of Collections
Publication Order of Defending the Future Books
Publication Order of Feral Astrogators Books
Publication Order of Full Spectrum Books
(with , , Lewis Shiner, Kevin J. Anderson, James K. Morrow, Gregory Benford, Jeff Mariotte, Thomas M. Disch, , , , Nancy Kress, , Pat Murphy, , Michael Blumlein, Jeffrey J. Mariotte, , Doug Beason)
Publication Order of Universe of Xuya Books
Publication Order of Futuredaze Books
Publication Order of Jonathan Hamilton Books
(with Kristine Kathryn Rusch, Pat Cadigan, Paul Cornell, Mike Resnick, , Nancy Kress, Cory Doctorow, , Paolo Bacigalupi, Tobias S. Buckell, , , Kay Kenyon, Paul J. McAuley, , Lou Anders)
Publication Order of Anthologies
If You Like Jack McDevitt Books, You'll Love…
A Talent For War is the first book in the Alex Benedict series of books. Alex Benedict is an antiquities dealer with a late uncle that was an archaeologist. His uncle dies and leaves with him his last remaining mission. He'll have to investigate the hero Christopher Sim who changed mankind's history forever when he forged a rag-tag group of misfits into the weapon that broke the alien Ashiyyur. Benedict's uncle believed that Sim was a fraud and Alex must follow the story into the heart of the alien galaxy to find out the truth.
Another series by McDevitt is The Academy series focusing on Priscilla Hutchins in some of her early adventures. The first book is called Engines of God and focuses on archaeologists in the late 2100s traveling into space to find answers. Fourteen mysterious statues have been found among the stars, so the archaeologists will work to uncover ruins and follow the clues to the builders' identity in the farthest boundaries of the galaxy. Gradually the scientists perceive a cyclical pattern of destruction in the universe and a mystery unfolds, questioning if this is all part of some greater plan.
Order of Books » Authors » Order of Jack McDevitt Books