Order of Jake Needham Books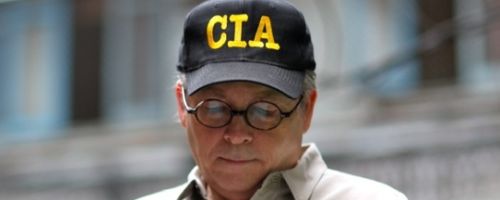 Jake Needham is an American novelist and screenwriter with a tremendous following in Asia. He's been called "Michael Connelly with steamed rice" and is the top selling American author in Asia. He has been praised for his work in both in American and across the world. He is married to Pinptuporn Sawamiphakdi and they choose to split their time between Thailand and the United States.
He is the creator of two popular series of books, Jack Shepherd and Inspector Samuel Tay. The Jack Shepherd series takes place in Thailand while the Samual Tay series takes place in Singapore. Despite being an American by birth, Needham has been praised of his realistic portrayal of these places.
Publication Order of Inspector Samuel Tay Books
Publication Order of Jack Shepherd Books
Publication Order of The Mean Streets of Asia Crime Novels Books
Chronological Order of The Mean Streets of Asia Crime Novels Books
Publication Order of Standalone Novels
If You Like Jake Needham Books, You'll Love…
Laundry Man is the first book in the Jack Shepherd series and it's a great one. The story follows the title character as he leaves the cut throat, savage world of Washington, DC politics where he was a powerful lawyer. He moves to a small town outside of Bangkok where he tries to a live a quiet, boring life as a professor at a small university. When a bank collapses and a former partner is found behind it, Shepherd will be drawn right back into the world of deceit and lies.
The Inspector Samuel Tay books kick off with The Ambassador's Wife. This one starts off with two dead American women, one in Singapore and one in Bangkok. Both of them were viciously beaten, shot in the head and left displayed naked in a lewd way. It is a sickening crime that the FBI is blaming on terrorism, but Inspector Tay has a different idea about who has been causing this and it's up to him to prove it. CID gives him the case because he's the best at what he does, but he can't seem to shake the feeling that nobody wants this one to be solved.
Order of Books » Authors » Order of Jake Needham Books