Order of James Axler Books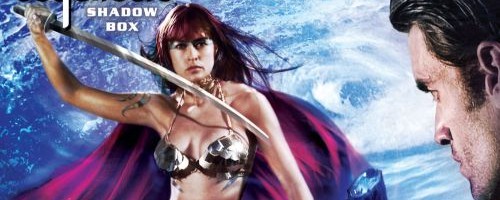 James Axler is a house name created by Gold Eagle Publishing, an imprint of Harlequin. Axler writes the Deathlands, Outlanders and Earthblood series. The books written as James Axler are action-adventure/sci-fi novels. Until 1996, the James Axler pseudonym was used exclusively by Laurence James. From then on, the house name was used by numerous authors, including Mark Ellis, Mel Odom, Alan Philipson, Terry Collins, Nick Pollotta, Victor Milan, Edo Van Belkom, Andy Boot, Douglas Wojtowicz and Rik Hoskin.
The James Axler house name debuted in 1986 with the novel Pilgrimage to Hell. Below is a list of James Axler's books in order of when they were first published (as well as in chronological order):
Publication Order of Deathlands Books
Publication Order of Earthblood Books
Publication Order of Outlanders Books
(with Mel Odom)
Publication Order of Anthologies
Note: Pilgrimage to Hell is co-authored by Jack Adrian.
If You Like James Axler Books, You'll Love…
James Axler Synopses: In the titular (and first) novel of the Earth Blood series, the crew of the Aquila returns from a deep space mission only to find that a plague has ruined the Earth's supply of food. The crew then sets out on a search for any possible survivors.
The first book in the Deathlands series is Pilgrimage to Hell by James Axler and Jack Adrian. On Inauguration Day in the United States, a 1-megaton blast destroys the Soviet embassy in D.C. Explosions go off around the world, creating what is being called the Deathlands. Now, a group of people are planning to escape what's left of the USA, the wastes and various mutated lifeforms. The book introduces the characters J.B. Dix, Krysty Wroth and Ryan Cawdor.
Shop Worldwide: Amazon.com | Amazon.co.uk | Amazon.ca
Order of Books » Authors »