Order of Matthew Reilly Books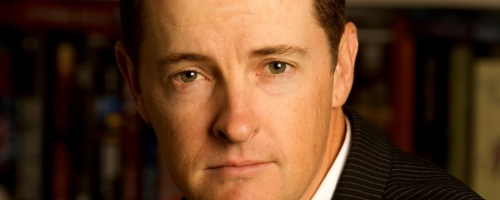 Matthew Reilly is an Australian novelist, known for his fast-paced action-thrillers. Reilly authored Contest when he was only 19. While it was rejected by every publishing company in the Sydney area, he was able to borrow some money to self-publish 1,000 copies. He then followed it up by writing Ice Station before he had even graduated from university.
Reilly's series consist of the Shane Schofield, Jack West Jr. and Hover Car Racer series. Below is a list of all of his books in order of when they were published.
Publication Order of Shane Schofield Books
Publication Order of Jack West Jr. Books
Publication Order of Hover Car Racer Books
Publication Order of Tournament Books
Publication Order of Standalone Novels
Note: The 2004 book Hover Car Racer consists of the Crash Course, Full Throttle and Photo Finish novels.
Scarecrow Returns is the US title of Scarecrow and the Army of Thieves.
If You Like Matthew Reilly Books, You'll Love…
Matthew Reilly Synopses: Matthew Reilly's debut novel has been re-written for its first US release. The Presidian is an intergalactic contest held every thousand years. The host planet this time is Earth. Dr. Stephen Swain of Earth and seven contestants from across the universe have been teleported into the New York Public Library, where they will hunt eachother until there is only one sole survivor left.
In Temple, William Race and the US Army must find an ancient Incan idol in Peru. This idol was carved out of a meteorite and is the missing piece of a puzzle to create a weapon known as the planet-killer which the American government must find before a group of Neo-Nazis can. William Race is the only one who can translate the manuscript to find the idol.
Shop Worldwide: Amazon.com | Amazon.co.uk | Amazon.ca
Order of Books » Authors » Order of Matthew Reilly Books