Order of Jeffery Deaver Books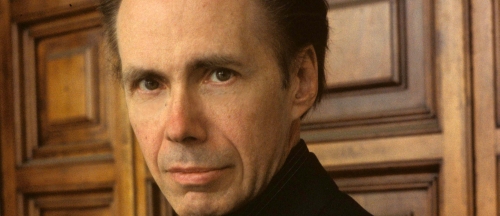 Jeffery Deaver is an American author of mystery and crime novels. His characters include Lincoln Rhyme, John Pellam and Kathryn Dance. He also has written numerous standalone novels and short stories. In 2011, he became the second American author to have an official James Bond novel published.
Deaver has a very prolific resume, which goes all the way back to his first novel in 1988 (Manhattan Is My Beat – the first part of the Rune Trilogy). He continues to pump out books with multiple twists and turns. Three of his novels have been produced as films – The Bone Collector, A Maiden's Grave (Dead Silence) and The Devil's Teardrop.
Below is a list of Jeffery Deaver's novels in order of publication:
Publication Order of Rune Books
Publication Order of John Pellam Books
Publication Order of Lincoln Rhyme Books
Publication Order of Lincoln Rhyme Short Stories/Novellas
Publication Order of Kathryn Dance Books
Publication Order of James Bond Books
Publication Order of Colter Shaw Books
Publication Order of Standalone Novels
Publication Order of Short Stories/Novellas
Publication Order of Short Story Collections
Publication Order of Non-Fiction Books
Publication Order of Harold Middleton Books
Publication Order of Anthologies
Note: Rhymes with Prey is a short story written with John Sandford (co-starring Lucas Davenport) that originally appeared in the anthology FaceOff.
If You Like Jeffery Deaver Books, You'll Love…
Jeffery Deaver Synopses: In The Empty Chair, Lincoln Rhyme must travel to North Carolina to undergo an experimental procedure. There he coincidentally meets up with the cousin of an NYPD colleague who is looking for him to help solve a murder and two kidnappings. The Insect Boy (as he is known) has kidnapped two women and killed someone who tried to stop him.
In The Lesson of Her Death, a coed's body is found mutilated in a bed of muddied hyacinths. This brings Lt. Bill Corde into a muddle of school politics and bizarre sexual fantasies. As murders keep happening at the school, the community goes into an uproar about these cult killings.
Notes: The John Pellam books are written under the name William Jefferies. No Rest for the Dead is a collaborative novel which was written with Jeff Abbott, Lori Armstrong, David Baldacci, Sandra Brown, Thomas H. Cook, Diana Gabaldon, Tess Gerritsen, Andrew F. Gulli, Lamia Gulli, Peter James, J.A. Jance, Faye Kellerman, Raymond Khoury, John Lescroart, Jeff Lindsay, Gayle Lynds, Alexander McCall Smith, Phillip Margolin, Michael Palmer, T. Jefferson Parker, Matthew Pearl, Kathy Reichs, Marcus Sakey, Jonathan Santlofer, Lisa Scottoline, R.L. Stine and Marcia Talley.
The Chopin Manuscript was co-authored with Lee Child, David Corbett, Joseph Finder, Jim Fusilli, John Gilstrap, James Grady, David Hewson, John Ramsey Miller, P.J. Parrish, Ralph Pezzullo, S.J. Rozan, Lisa Scottoline, Peter Spiegelman and Erica Spindler. The Copper Bracelet was co-authored with Linda Barnes, Brett Battles, Lee Child, David Corbett, Joseph Finder, Jim Fusilli, John Gilstrap, David Hewson, Jon Land, David Liss, Gayle Lynds, P.J. Parrish, James Phelan, Lisa Scottoline and Jenny Siler.
Shop Worldwide: Amazon.com | Amazon.co.uk | Amazon.ca
Jeffrey Deaver Reviews by Users:
Submitted by Ruby I picked up my first Jeffrey Deaver book at a thrift store; I picked it up randomly to send to a friend who is in need of books. I decided to read it first. My mind was blown to say the least. I loved his style of writing with all the twists and turns; I could not put it down! Not only did I keep the book, I went out and bought about 15 of his books because I enjoyed his book so much. I'm a huge fan and am looking forward to meeting him in June at a book signing for his new book! I highly recommend him to anyone who loves a great book!
Order of Books » Authors » Order of Jeffery Deaver Books