Order of Kathy Reichs Books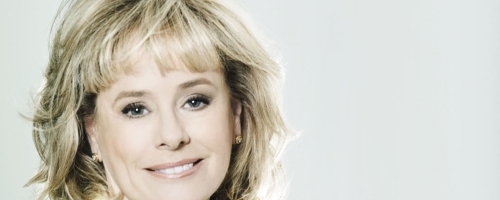 American author Kathy Reichs is not only a novelist, but also an anthropologist. This comes in handy writing her Temperance Brennan novels, as Tempe is an anthropologist as well. They also share several of the same personality traits and many of the places that Reichs writes about are places she has been to herself. Kathy also writes the Virals series for young adults.
Kathy Reichs also works as a producer on the television show Bones, which is inspired by Reichs' own life in addition to her writing. She made her debut in 1997 with the novel Déjà Dead, which was the first book to feature her character Temperance Brennan. Below is a list of Kathy Reichs' books in order of when they were originally released:
Publication Order of Temperance Brennan Books
Publication Order of Temperance Brennan Collections
Publication Order of Tory Brennan (Virals) Books
(with Brendan Reichs)
Publication Order of Standalone Novels
Publication Order of The MatchUp Collection Books
Publication Order of Bones Books
(with Max Allan Collins)
Publication Order of Anthologies
Note: Code is co-authored by Brendan Reichs.
If You Like Kathy Reichs Books, You'll Love…
Kathy Reichs Synopses: In the first novel of the Temperance Brennan series Deja Dead, Tempe Brennan finds a fresh corpse that has been decapitated. After more murders match the M.O. of this one, Tempe is soon convinced that she has a serial killer on her hands, although the police are not convinced. Without any help from the police department, Tempe does her own detective work in order to find the killer, which now makes her the killer's target.
Death du Jour by Kathy Reichs is the second book in the Temperance Brennan series. It's bitterly cold in Montreal and Tempe Brennan is digging for a corpse that's been buried for more than a hundred years. Although Tempe thrives on the historical enigmas, it's a chain of contemporary deaths and disappearances that has gained her attention – and she has the opportunity to make a bone-chilling connection between the seemingly unrelated events. At the crime scene, at the morgue, and in the lab, Tempe probes a mystery that sweeps from a deadly Quebec fire to startling discoveries in the Carolinas, and culminates in Montreal with a terrifying confrontation – a nerve-shattering test of not only her forensic expertise but her skills of survival.
Deadly Decisions by Kathy Reichs is the third book in the Temperance Brennan series. Tragedy occurs when nine-year-old Emily Anne Toussaint is fatally shot on a street in Montreal. A North Carolina teenager vanishes from her home, and parts of her skeleton are found hundreds of miles away. The shocking deaths take Tempe Brennan from north to south, and deep into an eye-opening investigation inside the bizarre culture of outlaw biker gangs – where one wrong move could bring tragedy for herself or someone she loves.
Two Nights is a standalone novel by Kathy Reichs. The protagonist is Sunday Night, a woman with physical and psychological scars, and a killer instinct. Sunnie has spent years trying to escape her past, hiding secrets and making a life in which she needs no one and feels nothing. But a girl has gone missing, lost in the chaos of a bomb explosion, and the family needs Sunnie's help. Is the girl dead? Was she taken? If she is out there, why doesn't she want to be found? It's time for Sunnie to come face-to-face with her demons, because they just might point her towards the truth about what really happened all those years ago.
Order of Books » Authors » Order of Kathy Reichs Books
16 Responses to "Order of Kathy Reichs Books"