Order of Patricia Cornwell Books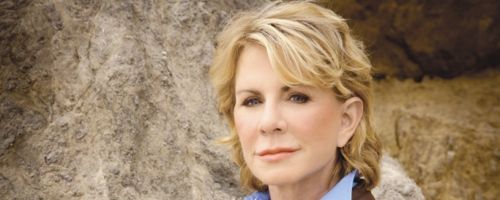 Patricia Cornwell is an American author of crime fiction novels. She is best known for her popular Kay Scarpetta crime series. She has two other series as well – the Andy Brazil and At Risk series. Beyond her renowned work in fiction, Cornwell made headlines in 2002 when she published a controversial book claiming she had evidence to support that Walter Sickert was Jack The Ripper.
Patricia became a published author in 1990, beginning her Kay Scarpetta series. Below is a list of Patricia Cornwell's books in order of when they were published:
Publication Order of Kay Scarpetta Books
Publication Order of Andy Brazil/Judy Hammer Books
Publication Order of Captain Chase Books
Publication Order of Winston Garano Books
Publication Order of Picture Books
Publication Order of Non-Fiction Books
Publication Order of Anthologies
If You Like Patricia Cornwell Books, You'll Love…
Patricia Cornwell Synopses: In Body of Evidence (the second installment of the Kay Scarpetta series), Dr. Kay Scarpetta is working on the case of romance writer Beryl Madison's stabbing death. During the investigation, Madison's lawyer accuses Scarpetta of losing Beryl's latest manuscript. Meanwhile, an old flame of Scarpetta's re-appears suddenly.
Cruel and Unusual by Patricia Cornwell is the fourth book in the Kay Scarpetta series. Ronnie Joe Waddell's last words, written four days before he was going to be executed, were, "Killing me won't kill the beast." However, they are unable to explain how Dr. Kay Scarpetta, the medical examiner, discovers Waddell's fingerprints on another crime scene following his autopsy. Scarpetta appears to be the target if this is a game. And the punishment will be cruel and unusual if the next victim is someone she knows…
The Body Farm by Patricia Cornwell is book 5 in the Kay Scarpetta series. A late afternoon saw Emily Steiner leave a church meeting and walk along a lakeside path to her house; A week later, her naked body was found wrapped in duct tape in blaze orange. As she tries to make sense of the evidence, forensic pathologist Kay Scarpetta is left with questions that lead her to the Body Farm, a little-known Tennessee research facility where, with the assistance of some grisly experiments, she might discover the answer. Called by the North Carolina authorities, she recognizes similarities to the gruesome work of a serial killer who has long eluded the FBI.
Scarpetta is the only one who can decipher the forensic hieroglyphics, which eventually lead to a shocking and horrifying solution to the case. However, she must also work to assist Lucy, her niece, who is involved in a controversy at Quantico. Additionally, Scarpetta is vulnerable as she exposes herself to the first physical and emotional connection she has had in a significant amount of time.
From Potter's Field is the sixth book in Patricia Cornwell's Kay Scarpetta series. In Central Park, there is an unidentified naked woman propped up against a fountain. There are no indications of struggle. When colleagues Dr. Kay Scarpetta, Benton Wesley, and Pete Marino arrive on the scene, they immediately recognize Temple Brooks Gault's signature. On Christmas morning, Scarpetta, who is working for the FBI, goes to the New York City morgue. There, she must use her knowledge of forensics to identify the unidentified, which is a difficult task. Gault, on the other hand, claims his next victim as she sorts through contradictory forensic evidence. He has broken into the top-secret artificial intelligence system that Scarpetta's niece built for the FBI. He terrifyingly taunts Scarpetta as he kills more people and gets closer and closer to her.
Ruth, A Portrait is a biography of evangelist Billy Graham's wife, Ruth Bell Graham. Patricia Cornwell is a family friend of the Grahams.
Scarpetta's Winter Table is a cookbook/novella that takes place following Point of Origin chronologically. Make yourself a Bloody Mary, some chili or maybe some pizza.
Food To Die For is another cookbook from Patricia Cornwell, using her character Kay Scarpetta. Readers of the Kay Scarpetta series can now make the various dishes referenced throughout the series.
Order of Books » Authors »
2 Responses to "Order of Patricia Cornwell Books"