Order of Peter James Books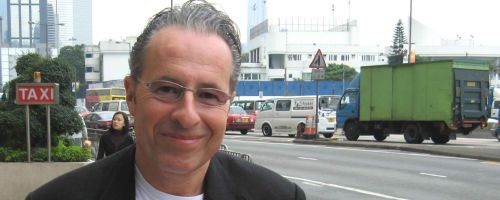 Peter James is an English novelist who also worked as a screenwriter and producer in film. His series features Detective Superintendent Roy Grace, who is based in Brighton (James' hometown). The genres covered by James include techno-thrillers, spy fiction and supernatural thrillers.
Peter James' first novel, Dead Letter Drop, was published in 1981. For the next 20+ years, he wrote standalone novels until beginning the Roy Grace series in 2005. Below is a list of Peter James' novels in order of publication date and chronological order:
Publication Order of Roy Grace Books
Publication Order of Roy Grace Short Stories/Novellas Books
Publication Order of Cold Hill Books
Publication Order of Max Flynn Books
Publication Order of Standalone Novels
Publication Order of Short Story Collections
Publication Order of Short Stories/Novellas
Publication Order of Afraid of the Light Anthology Books
Publication Order of Inspector Rebus Short Stories/Novellas
(with Ian Rankin)
Publication Order of The MatchUp Collection Books
Publication Order of Fantasy Tales Books
Publication Order of Non-Fiction Books
Publication Order of Anthologies
Notes: In the Nick of Time was co-authored with Ian Rankin. Death Comes Knocking was written with Graham Bartlett.
If You Like Peter James Books, You'll Love…
Peter James Synopses: I Follow You is a standalone novel by Peter James. Marcus Valentine is a suave, charming, and self-assured doctor who appears to have everything. A great job, a loving wife, and three children. However, something is missing – it always has been… or, more accurately, someone…
He almost hits a female jogger on a crossing one morning as he drove to work with his mind off the road. Marcus stares in awe as she continues to run. She resembles a girl he adored as a teenager in every way – a girl who he has never been able to forget.
He had been harshly dumped by Lynette.He has fantasized about seeing her once more and rekindling their romance for years. After all these years, could that jogger be her? Could this be the most amazing synchronicity?
He tries to resist, but his cravings for this woman consume him. His obsession also threatens to devastate both of their worlds when circumstances take tragically unexpected turns. He still won't stop, though. He cannot.
Perfect People by Peter James is a standalone title. John and Naomi are in mourning after their four-year-old son passed away from a rare genetic condition. Despite the fact that they are aware that their next child has a high risk of contracting the same disease, they long for another child.
Then they learn about Dr. Leo Dettore, a geneticist. He has techniques that can prevent them from suffering the pain of losing another child to disease.
When they saw the list, they should have realized that something was wrong. Choices regarding hair, sporting abilities, and eye color. They are actually able to design their child. It is too late to turn around now. Naomi is pregnant, and there are already serious problems.
Faith is a standalone novel by Peter James. Ross Ransom is the best in his field; one of the business's most successful and unquestionably wealthiest plastic surgeons. It makes sense that such a man would expect his wife to be flawless. After all, he has performed enough surgeries to get her there. However, when his wife becomes ill, she abandons conventional medicine and her unhappy marriage to Ransom in favor of alternative medicine and a charismatic therapist who promises more than just medical relief. This is Ransom's greatest act of betrayal. It defies logic, and Ross Ransom is a deeply logical individual who sees no reason why any man should have a wife if they are unable to do so. Ross Ransom is about to take a very rational, murderous, course of action.
Order of Books » Authors » Order of Peter James Books
2 Responses to "Order of Peter James Books"