Order of James D. Prescott Books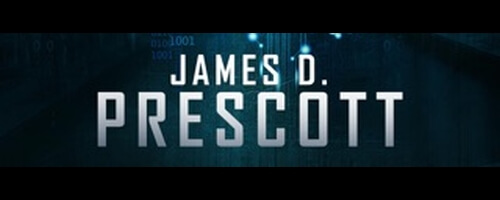 James D. Prescott is an author with a strong love of science and archaeology. He is the author of the Extinction series.
Before working as an author, Prescott worked in the world of academia. He currently lives in the Northeast with his wife. Prescott enjoys challenging conventional wisdom and has yet to find a theory or myth he can't turn on its head.
Publication Order of Extinction Books
Publication Order of Standalone Novels
If You Like James D. Prescott Books, You'll Love…
Extinction Code is the first book in the Extinction series. The book focuses on a geophysicist named Jack Greer who believes he has found the meteorite that wiped out the dinosaurs. He gets a team together and starts drilling a few miles off the Yucatan coast. Only what they find buried deep isn't the metorite, but something that threatens to shatter everything we think we know about our species. Meanwhile, a geneticist named Dr. Mia Ward receives a mysterious delivery from her boss that is hidden with a dire warning about man's extinction. Mia needs to reach Jack Greer to figure this whole thing out, but the clock is ticking.
In Augmented, the Earth's breathable air is running out. A glaciologist and the inventor of a cutting-edge brain implant will have to work together in this one to find a mysterious discovery that may hold the answer. A scientist and his crew mysteriously vanished in the Pacific Ocean. Weeks later, their vessel is found crushed beyond recognition off the coast of Antarctica which is seven thousand miles away. Glaciologist Sienna Panov reaches out to Ben Fisher, who commissioned the expedition, to find answers. The two have powerful people that want to keep the ancient secrets from them as these secrets could save the planet — or destroy it.
Order of Books » Authors » Order of James D. Prescott Books